Statista recently reported that Americans brought 36.8 percent of the used cars with loans during Q2 2023. This number is relatively low because shoppers most often don't even consider financing in the excitement of getting a new ride. However, it's a must to line up a pre-approved auto loan before purchasing to ease into the purchase without burning a hole in your bank account.
However, while financing the car might save you thousands of dollars compared to getting a new car, a wrong financing decision might cost you a fortune. There are transparent used-car dealers like Gettacar.com, where you can be assured of a fair price. And with the right pre-approved auto loan in hand, you can bring home your dream car without a worry in the world.
Here's a primer article to equip you with the most crucial tool in getting the right auto loan – knowledge. Let's take a look.
Evaluate Your Credit Score Before Applying for Loan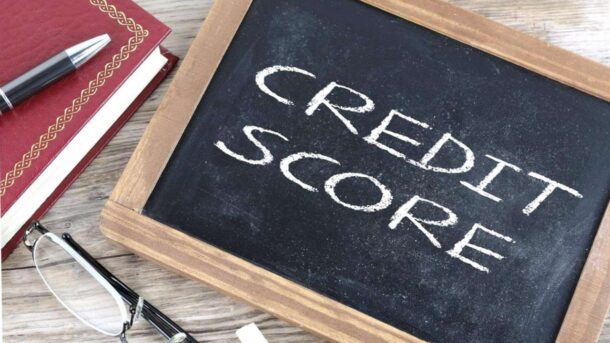 A credit score is a snapshot of your credit history, which indicates your ability to pay back. A credit report ranges between 300 and 850 based on your credit reports, including credit card, loan, and bills repayment. Every lender in the market will evaluate your credit score before deciding whether or not to hand over the auto loan.
Based on your credit score, lenders will classify you from deep subprime at low-end to superprime at the top. The higher your credit score is, the higher will be your chance to secure an auto loan. A credit score above 670 should get you a car loan at a reasonable interest rate in the US.
The credit score has complete information about your debt accounts, credit limits, how many times you applied for credit, and your track record of on-time payments. This gives lenders an idea about your credit utilization, meaning the amount of current credit and amount left with you. Your loan might get rejected if your credit utilization is on the higher side.
Before applying for an auto loan, take some time to evaluate your credit score and work on it if it's on the lower side. Individuals can do this by paying their debt on time, updating their overdue accounts, and more. However, don't start closing accounts to increase your credit score because this will increase your credit utilization and lower your score.
Do Your Diligence About Loan Lenders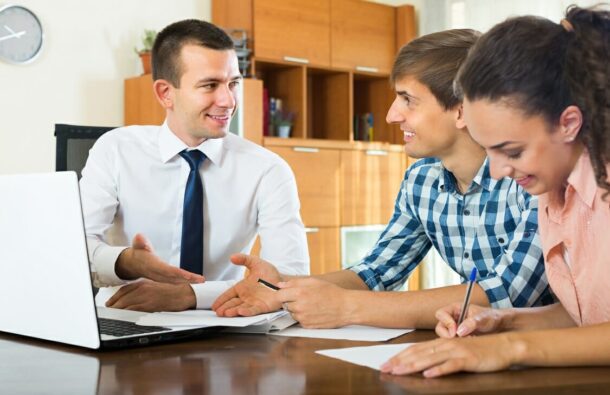 As mentioned before, the excitement of getting a new ride makes used-car buyers overlook the financing. They realize it upon reaching the dealership and get stuck with whatever financing option the dealership provides. This could prove to be an expensive affair.
The best step is to do your diligence and research the lenders in the market, compare interest rates and loan tenure before heading to the dealership with the best loan in hand. Moreover, this also helps you focus only on the purchasing price at the dealership instead of getting bamboozled by the price, financing terms, and trade-in at the shop.
Luckily, there are financial institutions where many can pre-qualify for financing outside of the auto dealer. Moreover, some of these institutions have particular loans for first-time car buyers or consumers with lousy credit. These institutions include national banks, credit unions, community banks, online banks, and finance companies.
Watch Out for Shady Loan Offers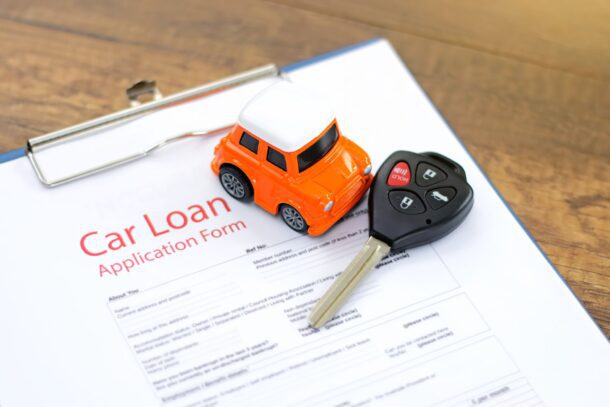 When you are in the market for an auto loan and comparing various offerings, there are a few red flags to watch out for. The market is full of dealers looking for gains instead of your interest at heart, and falling for their traps will cost you in the long run.
Simply put, don't take loans that seem too good to be true because often such loans have higher interest rates and come with aggressive payment perusal if you fail to pay on time. Moreover, steer clear of the long-term car loan. You'll find many lenders willing to offer auto loans over six years of tenure.
While you may get lower monthly payments, you will end up with higher interest rates on such loans. Since you are buying a used car, chances are that your car's depreciation will outpace the loan repayment, and you'll end up paying more than what the car is worth.
Lastly, stay away from yo-yo or spot financing. What happens is an auto dealer will let you take the car home without financing paperwork in place, with an assurance that the funding will be done. A few days later, you're informed that the original financing deed couldn't be approved, and you need to sign a new financing plan, which could be more expensive than the first one.
Spot financing is a deliberate scheme used by many shady auto-dealers to get you attached to the car while letting you keep it for a while and then modify the terms knowing well that you'd be willing to pay whatever it takes.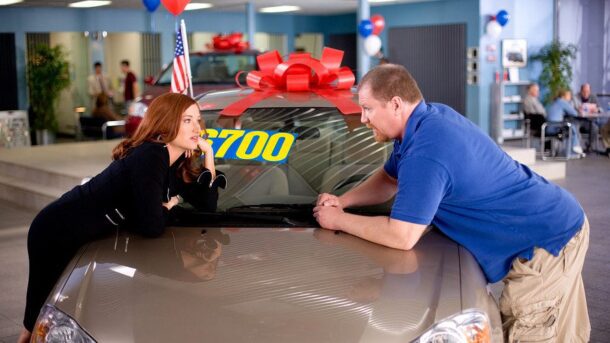 If you've fallen prey to such a financing ploy, instead of signing the papers at the dealership, look for an alternate affordable loan and proceed with that. If you can't find an alternate loan, return the car and cancel the transaction.
The bottom line is whatever you do, do your diligence before buying a used car. As it is, you're purchasing a depreciated asset anyways, don't fall for the traps and let it cost you more than it's worth. With a solid financing plan in place, you will be able to enjoy your "new" ride more.