Nissan's Patrol has an interesting story to tell. For Asia it is Patrol and current six generation debuted in 2010. That same year it arrived on US shores dressed in Infiniti guise, as QX56 later renamed to QX80, while it took it three years to reach Australia. Finally, in 2016, Patrol without any disguise arrived, as it is, on American soil, only resorting to name change (Armada). So, it seems that US market was treated unfairly by the presentation of six years old product as new one, but the story doesn't end there. American version looks different than the Australian one. It looks as the refreshed model, which also found its way to other countries in 2013, but Ozzie's one retained older look. So, now Australians appear as the ones insulted by Patrol lack of uniformity. With all due respect for them, Nissan Patrol 2018 is destined to correct the past wrongdoing. At least for them.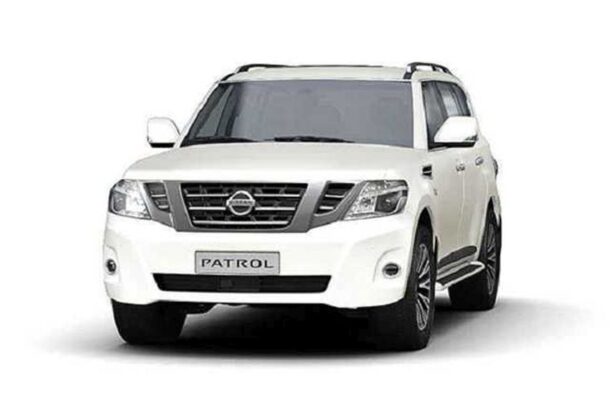 THAT SHOULD HAVE HAPPENED FOUR YEARS AGO
The refreshed model that Americans and majority of the world enjoyed, really helps with otherwise dull and blunt fascia expression of the pre-facelifted model. One which Australia's inhabitants are looking at for unjustly prolonged four years. Anyway, official photos of the updated Australian model are not yet disclosed, but changes should mimic those done to Middle Eastern model or styling that follows American one since its debut. That means that grille is getting more imposing, ditching meshing in favor of vertical slats, while headlights should be treated with some LED layout. Front bumper is also set to become more contemporary, with more happenings in form of extra openings, creases, and new fog lights. The exact shape of the bumper, grille slats, and fog lights is unknown as American and Middle Eastern model differ on that front.
New Nissan Patrol 2018 Interior
Photos of the revised cabin are also not yet available but don't expect big changes. Overall design stays the same, successfully resisting the age with extremely lavish and luxurious appointments. If nothing else, premium-badged Infiniti QX80 resorted to the same cabin without any big alterations and that says enough. Infotainment system with 8-inch screen is getting some mild changes intended for an increase of its intuitiveness, while rear passengers will receive two USB ports and two new 8-inch screens for entertainment purposes. Nissan also promises double the current number of parking sensors, which surely come as handy once in driver's seat of this colossal SUV.
2018 Nissan Patrol Specs
This refresh will do nothing to engine lineup and Patrol will soldier on with its naturally-aspirated 5.6-liter V8 pumping out 298 kW (400 hp) and 560 Nm (413 lb-ft of torque), paired with a 7-speed automatic. 0-60 mph takes 5.9 seconds, while overall fuel efficiency stands at 14.4 l/100km (16 mpg combined). The same setup exists in the US, although the engine is little detuned to 390 hp honoring premium 400 hp QX80, while the Middle Eastern model has additional smaller naturally aspirated 4.0-liter V6 available. 4WD with low range gearing is a norm for this body on frame SUV, but Australian model has a rear locker and Hydraulic Body Motion Control (HBMC) which gives it superior abilities over American one lacking in those.
ALWAYS HURTING SOMEBODY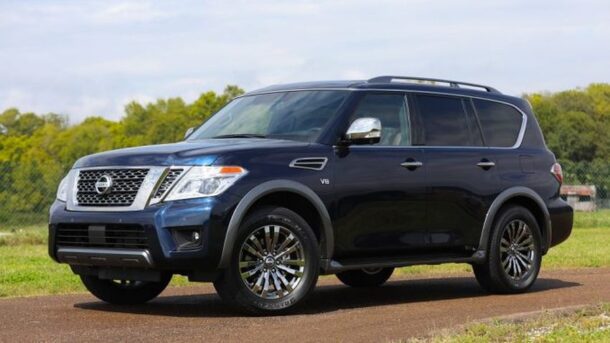 So, as Japanese finally grant Australia pleasure to enjoy aesthetically more pleasing (and visually determined) 2018 Nissan Patrol, it might as well hurt some Americans. Yes, their Armada lacks in superior off-road ability available with Patrol, while its beauty advantage is about to evaporate. And hey, Middle Easterners had everything from the beginning, all nature roaming gizmos plus the looks all the way from 2013. It seems whatever Patrol does, it always violate somebody's feelings. And it starts from $78k, in Australia. Now try converting that to US dollars and get the idea why this Nissan is so hurtful…
Written by Djordje (George) Mijatov ([email protected])