Let's say that Toyota currently runs the game in proper SUV world. Whats that? What about Jeep or Land Rover? Well, Jeep has one Wrangler, while all others are crossovers, and Land Rover has none, as Defender is gone and Discovery turned crossover-ish lately. Toyota? It has 4-Runner, Land Cruiser, Sequoia and GX and LX coming from its luxury division, just in the US. All are a body on frame SUVs, prohibiting you from calling them crossovers, and all come with hard-core 4WD systems, getting upset if you use term AWD. And it's not just about the US. Rest of the world enjoys Land Cruiser also, while 4-Runner comes in various different guises. For some it is Fortuner, for others it comes as Land Cruiser Prado, and for those later ones, note that new 2018 Toyota Land Cruiser Prado has arrived.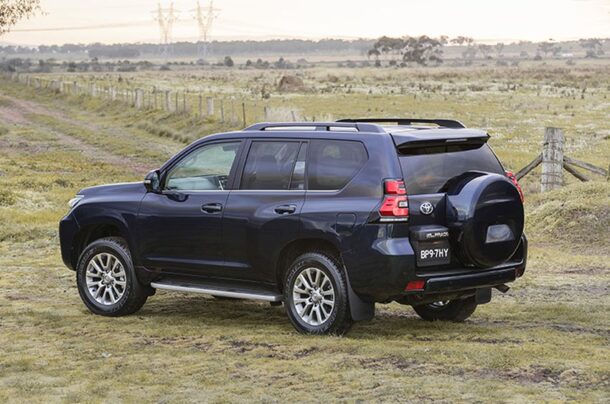 FOR THOSE UNFAMILIAR
As we mentioned Land Cruiser Prado, in Europe without Prado part, is basically a 4-Runner or non-luxury mid-size SUV. But now it gets interesting, as it is even more visually close to Lexus's GX as they share body contours, but not premium aspirations. In any case, people in Europe and Australia will be pleased to witness update of the model introduced eight years ago. But here is the tricky part. Word update here stands rather as refresh, not a new generation as you might expect.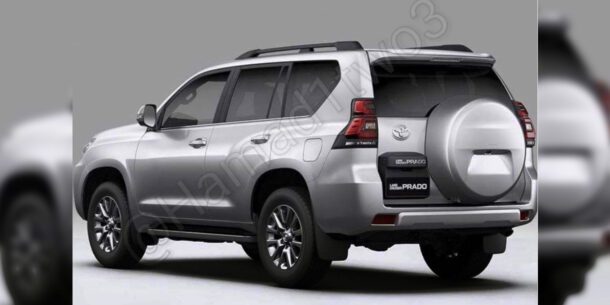 MASKING THE WRINKLES
Let's say that Japanese did a nice job with masking prolonged market life of this model. That primarily refers to the front of the vehicle which is completely revamped. Headlights lost teardrop form, gain extra sharpness, while grille thickened its slats and received additional chroming now stretching along the top line of lights. The whole front bumper is new and previously flat hood grown two large bumps, all resulting in much more manlier appearance. On another hand, side profile remains the same, while rear just received tweaked tail lights configuration but old mold for it carries over. Amount of work done in the cabin corresponds to one employed for the fascia. The steering wheel is new, along with the design of instrument cluster and its new 4.2 display, as pretty much almost every single button on the dash is changed. The shape of the center console is reworked also, now housing new 8-inch infotainment screen, while the overall sense of novelty is decently present.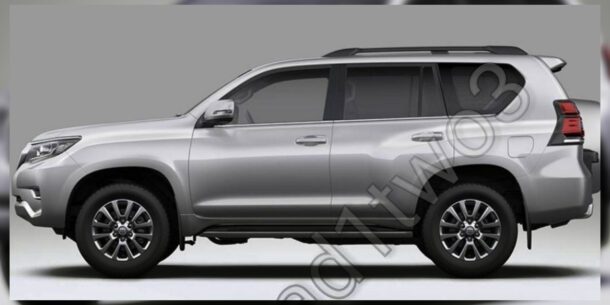 2018 Toyota Prado Specs
Brands that are still offering proper SUVs tend to slack in the engine department. They tend to keep older mills stuffed under the hoods, while always keeping crossover siblings up to date with theirs. Same goes here and Toyota Prado 2018 brings nothing new. You can go for 2.8-liter turbodiesel producing 174 hp (130 kW) or, depend on the market, 4.0-liter naturally aspirated V6 rated at 282 hp (207 kW), paired with a manual or 6-speed automatic. Those are very meek figures, and 9.2 second of 0-60 time for big V6 is nothing but sluggish, let alone 11 seconds with diesel, but you don't care as much about acceleration time when rock crawling or battling with mud. This under-stressed and dated mills promise longevity and proven reliability, cherished on these premises while letting Toyota cut corners.
2018 Prado Price
So, after eight years we ended up with substantial refresh, but also one refusing to deal with tail and under the skin area. Plus, this thing comes with no modest starting price in Australia ($59k~$47k USD) or especially in Europe (€45k~$53k USD). Does it work then? Thanks to the fact that is not crossover battling over supremacy with myriads of rivals, it might as well prove enough to boost, at least a little, recently appalling figures on the old continent or keep float the astonishingly good ones in Ozzie land. List of direct rivals is scarce and slim and in its echelons yearn for contemporary trails that of real-world usability. Since nobody dares to question off-road prowess and trustworthiness of this Toyota's product, it will presumably remain viable choice until completely new model decides to arrive.