While Americans are not especially existed about novelties in subcompact area, usually tiny European metropolis's streets push their value up in the eyes of the old continent's inhabitants. And Fit or Jazz has always been a special deal, blending "pygmy" city car dimensions with MPV-ish traits and surely we can't move on without mentioning famous Magic Seats. The current model is on sale from 2013, and the US just witnessed refreshed Fit in June this year. Now it's time for Europe and facelifted 2018 Honda Jazz arrived just prior to Frankfurt Motor Show.
2018 Honda Jazz Changes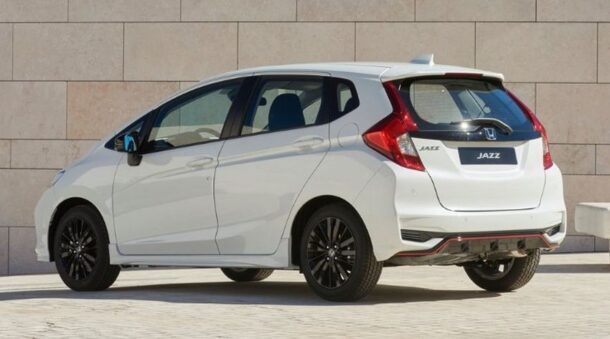 Refresh primarily brought new fascia, called "Solid Wing Face" by Japanese, dealing with grille area, which also brings Jazz visually closer to latest Civic. Front bumper and rear bumper are also reworked, daytime LED lights to feature new shape and there is new exterior color dubbed Skyride Blue. The most interesting novelty would new Sports trim introducing front splitter, rear diffuser, side skirts, black 16-inch alloys and red strips front and back. New trim also brings some of the sportiness for the interior with orange contrast stitching. It seems that updated Jazz hasn't brought volume knob as revised Fit did for the troubled 7-inch infotainment system, but rest of the cabin remains a gem. That includes huge trunk and again those Magic Seats which can push lower cushions up in the air creating another boot, as pickup trucks do. Still, the cabin is not a visual gem, as styling language result in a bunch of squarish surfaces bundled together without any visible sense.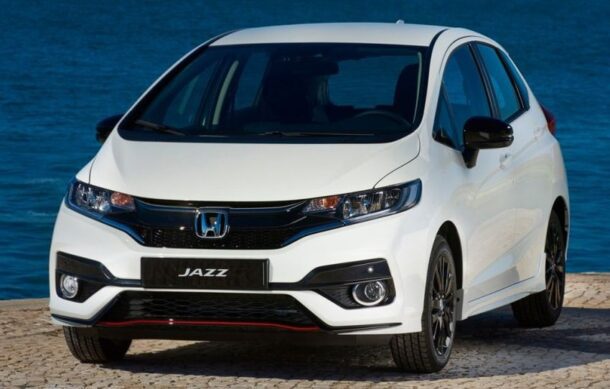 Honda Jazz 2018 Engine
In Europe Jazz continues to come with naturally aspirated 1.3-liter L4 rated at meek 102 hp. It takes forever to reach 100 km/h (62 mph) and in this case forever is precisely 11.2 seconds. Fortunately, new Sports trim brings feistier naturally aspirated 1.5-liter L5 boosting 132 hp which should do the same deed much better, probably somewhere below 9 seconds. Still, sluggish mill allows average fuel consumption of meager 5 L/100km (47 mpg combined), but the stronger unit could also hardly be characterized as thirsty with 7.4 L/100km (32 mpg combined). American Fit comes only with stronger engine unit from before, curbing any discussion about consumption-acceleration importance debate. For the end, both engines could be paired with manual or CVT automatic, later prone to moaning unlike in Civic.
WORTHY OF CONSIDERATION?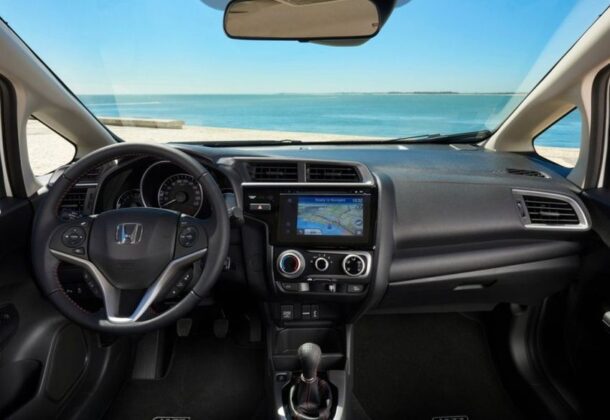 European subcompact segment is heavily packed and stuff like 2018 Honda Jazz has to hide ace in its sleeve to attract attention. And Jazz does so with the big and highly versatile cabin. Rest is more or less nothing special. Stuff like Peugeot 208 and Renault Clio are visibly more elegant, while Citroen C3 is way funkier. Even relatively dated Toyota Yaris appear significantly more expressive. It also doesn't excel in driving pleasures as Fiesta or Mazda 2 does. Furthermore, we mentioned that cabin's styling language hasn't done any favors to it and neither does steep price tag of the £13.5k ($18.2k) minimum for the UK. Sports model surely doesn't rival Fiesta ST, Clio RS, Polo GTI and similar, leaving its still relatively modest output against "half-way there", "mildly hot" hatches as Swift Sport. Is Magical Seat enough to turn a blind eye on all those rivals? That is up to you.