McLaren went from just occasional stroll into the street legal part of the automotive world, to full boost in a just couple of years. In 2015 company has filled pretty much all shelves of supercar world, from entry-level 540C to P1. Between them stood 650S, which very soon took the flagship pole as short span of P1 hypercar ended. It came as an official replacement of MP4-12C, which was first pure McLaren's car after 90's F1. Still, 650S was rather a facelift than proper successor, keeping us on our toes when truly new model decided to arrive. And it did. 2018 McLaren 720S.
PROPER APPROACH TO UNDERPINNINGS
2018 McLaren 720S comes with new bones, unlike predecessor who basically borrowed his from ancestry. Introduced Monocage II tub utilizes significantly more carbon, now spread to upper parts, which manage to shave 40 pounds from weight figures, ending with 2828 figure. Pounds are down, but the stiffness of the new chassis is up, and it seems everybody's happy. Further more, stated is joined by Proactive Chassis Control II system using a bunch of new sensors (12) to adapt the ride to all possible circumstances. But that's not all that British messed with…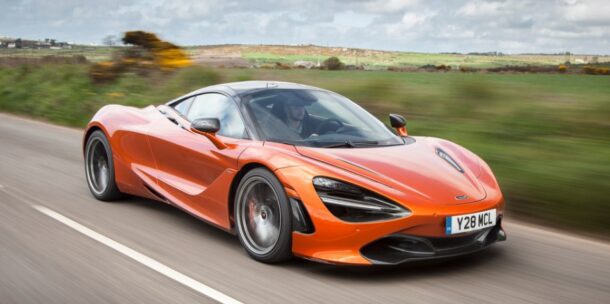 MORE CC=MORE POWER
650S squeezed more power from same 3.8-liter twin-turbo V8 that MP4-12C used. Yet, 720S again made a more meticulous approach. Almost half of the parts from the mentioned engine are new, including turbos, while stroke movement of the piston got prolonged by 0.14 inch. If the previous sentence missed to arouse you, next one will, despite it just use different words for the same occurrence. New twin-turbo V8 now has a 4.0-liter displacement which manages to pump out 710 hp at 7500 rpm and 568 lb-ft of torque peaking at 5500 rpm. 710 hp stands exactly the same as 720 PS, hence the name. And yes, that's almost 70 hp more than the predecessor.
BIPOLAR DISORDER
There is no other way to explain the range of behavior that this car is capable of offering without resorting to subtitle line. 7-speed dual clutch performs insanely brisk shifts when needed, yet it can be smooth as velvet when your adrenaline levels are down. V8 can properly growl, yet while coasting decibel levels are unnaturally low. Reaching 60 mph in 2.8 seconds can cause internal organ damage, yet it totally respects your spine on rough roads for some reason. This can indeed be a GT or mind bending supercar, depending on your wish.
FREAKISH LOOKS
Brits also dealt with appearance and heavily that is. The car just looks frantic. Even Lambo seems domesticated next to it. It seems as it entered some warp hole and walked out distorted. You need time to adjust to it, but even before that happens you will confess that special intriguing flavor is overwhelmingly present. Or, differently put, "Alien vs Predator" look might not suit your specific taste, but it turns heads, yours too. The cabin is also updated, and it remains highly ascetic, while wrapped in the vast amount of Alcantara. Adrenalin inducing, visual scarcity is so augmented, that even digital instrument panel has the capability of sliding into the dash, leaving you only with thin display strip.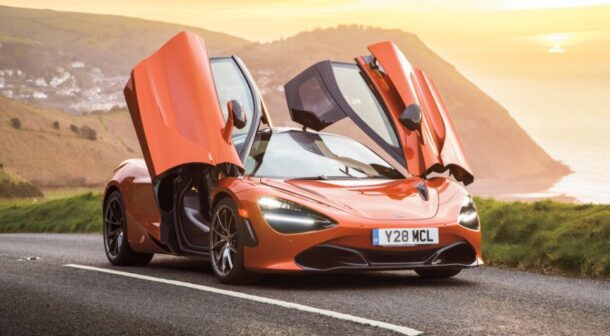 McLaren 720S Price
And you do, don't you? Price starts around $285k, but there is plenty to choose from at these levels. How Huracan, 488 GTB, 911 GT2 RS or Vanquish sounds? Still, 2018 McLaren 720S has plenty to brag about even in that kind of environment. Borderline crazy looks, blasting power figures, racing looking cabin with everyday livability. And one more thing. Driving engagement is its specialty, pushing it at the top of the pack and thing that we should thank to (among else)? Hydraulically assisted steering! Still here. Not everything new shines brighter, remember that.