What Prius is for the world of hybrids, that is the Leaf for the realm of EVs. Neither was actually first ever for its domain, but both were the first mass produced things of their species, enough to propel them to stardom. Still, while Prius is more than competitive compared to other dedicated hybrids nowadays, the time hasn't been so kind to Leaf. 30 kWh battery and 107 miles of range are fine, but nothing more than that. E-Golf will push almost 20 miles further, same goes for Hyundai's Ioniq, while Chevy's Bolt is in another realm with available 238 miles for roaming around. Stuff is additionally complicated by Tesla (who else?), whose, not that more expensive Model 3 in base form push above 200 miles.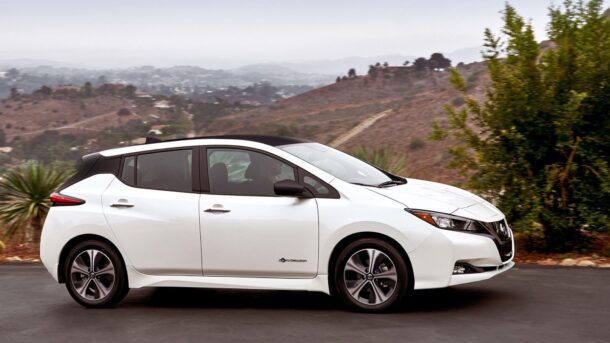 And should we note that mentioned Tesla appear as beauty princess next to frog-shaped Leaf, while highly refined e-Golf interior doesn't help it either? Yet, creator of the game certainly deserves more and 2018 Nissan Leaf is on the way to address these issues.
2018 NISSAN LEAF REDESIGN AND SPY SHOTS
We are talking here about the brand new generation, so complete visual overhaul is destined and available spy shots confirm that solidly. And not just pictures of masked specimens, as we have ones of uncovered mules as well as some teasers, while the car officially debuts in Japan on September 7th which is just in front of us. The important thing is the certain demise of that awkward and far from the alluring shape.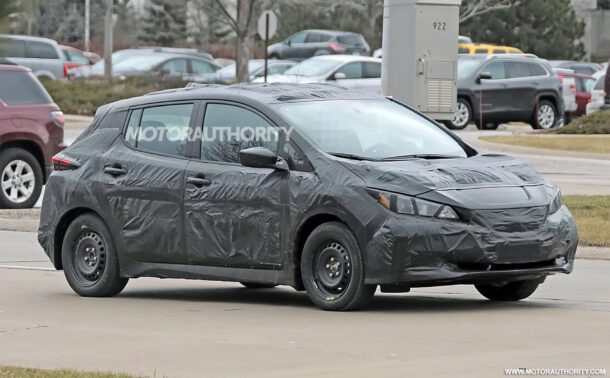 New Leaf is much more conventional looking, which would be good in its case, closer to brand's regular Pulsar hatch. Still, its design is far more interesting from mentioned compact, on sale in Europe, and more in line with smaller feisty Micra (also sold there). In any case, that blunt fascia is gone with sharp looking lights and signature V-motion grille, while disturbingly plumped rear gain a certain dose of athleticism and visual appeal. Fortunately, cabin follows the same suit as spy shots revealed. Much more pleasing and "normal" design are planned along with an upgrade of used materials, mitigating plasticky feel of the current model.
2018 NISSAN LEAF SPECS
Besides images of unmasked mules, shots of the interior, even specs for the new Leaf allegedly leaked. According to leak, the only electric motor in use is set for a power boost from current 107 hp and 187 lb-ft of torque to 147 hp and 236 lb-ft, which is good since current 10.4 seconds of 0-60 time is nothing but purely sluggish. Current 30 kWh battery pack makes way for 40 kWh one, which should help with a current uncompetitive range stretching it to around 160 miles. Still, real deal should be the introduction of 60 kWh pack which should push driving distance above 200 miles, which is also expected. Leaf's platform remains the same but we sincerely hope that Nissan plans some serious tweaks as the current model is as blunt to drive as it looks so. Overly soft suspension, significant body roll, and extremely vague steering feel just don't seem to fit new sharper appearance and luckily Japanese might have acknowledged that.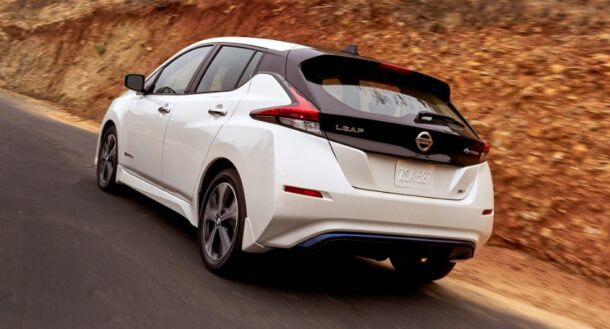 2018 NISSAN LEAF PRICE
As we said, we are the verge of the 2018 Nissan Leaf reveal, but as far as price goes no waiting is needed. With same leaked spec sheet, pricing emerged too, showing actually some drop from current numbers. The base offer should allegedly start at $29,990 or whole three grand less than the current model which raised from same price level when 24 kWh battery pack was axed. Mentioned figures hugely undercut Bolt's (by seven grand), which should surely help in battling with its supreme driving range. On another hand, superior 60 kWh battery pack will surely stretch the range, but also the mentioned price, which could dilute its initial financial allure. One thing is certain- times has changed and it is never going to be so easy for Leaf as it once was.
https://www.youtube.com/watch?v=nVihAHiJkLs