When Bentley introduced Continental GT in 2003, the car was simply a stunner. Majestic looks and berserk W12 engine created a legend which carved whole new level of ultimate luxury grand touring. But British kind of slow down afterward. After whole 8 years, the second generation debuted, but it was more a face lift than total revamp inside and out. After being patient for another six years, British luxury mark decided to finally treat us with some serious progress.
SLEEK IS GOOD
At first glance, you may state that exterior changes are once again in refresh domain. Yet, at second and every other glance you'll notice that shift toward higher elegance exists in loads. Imposing but also lumbering shape shed a significant amount of visual weight, hard to notice at first on pictures, but very easy in person. That is achieved especially thanks to oval tail lights enhancing the sensation of the better-sculptured tail, also due to the horizontal enlargement of the grille and at the end slimming down of nose and pretty much whole body. The whole car indisputably gained a certain dose of appearance athleticism, previously promised by sleek EXP 10 Speed 6 Concept, and it needs it, as Aston's DB11 certainly doesn't have any lack of it.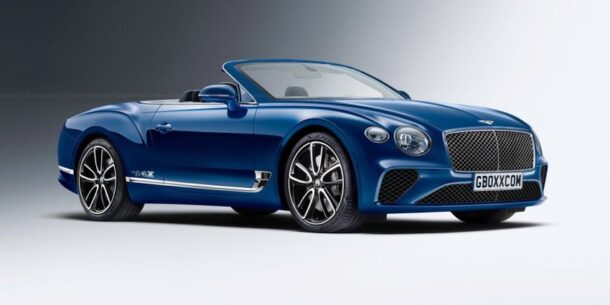 HUGE LEAP
Under the skin just revealed new Continental GT is as fresh as it can get. Finally, old platform, borrowed from VW's Phaeton, is substituted with something wearing much more pedigree or Panamera's MSB architecture. That should tell us that this brute is about to shed some cumbersome corner behavior. Weight is brought down by two hundred and something pounds, weight distribution is more pleasant at 55:45 now, AWD completely favors rear wheels, front calipers have ten pistons (yes, ten! rear "just" four), it has torque vectoring (brake based) and active anti-roll bars powered by 49V electricity. Still, this is ultimate GT car and Bentley promised preservation of all ride comfort that was previously attached to it besides newfound agility, hence new air springs with 60 percent more air volume.
STILL W
Continental GT still uses rather awkwardly compressed twin-turbo W12 engine, that was originally created by bolting together two peculiarly engineered VR6s. And why not, since it does make it special. Plus, now it delivers 635 hp (same as previous Speed version) and 664 lb-ft of torque at incredibly low 1350 rpm, while 0-60 takes 3.6 seconds (7 tenths less) and it doesn't stop pulling until 207 mph. It's not all about brute power as turbochargers are twin-scroll ones, there is cylinder deactivation, variable valve timing, and start/stop system, which also improved fuel efficiency by 16 percent (if anybody cares about the last here). Also, count that more mundane (but no less amazing) V8 will also surely follow in the future. Anyway, current engine unit is now paired with ZF's 8-speed dual clutch automatic, instead of the previous regular torque-converter shifter, which surely enhances sporty side of it, left to be seen how much it affects everyday smoothness.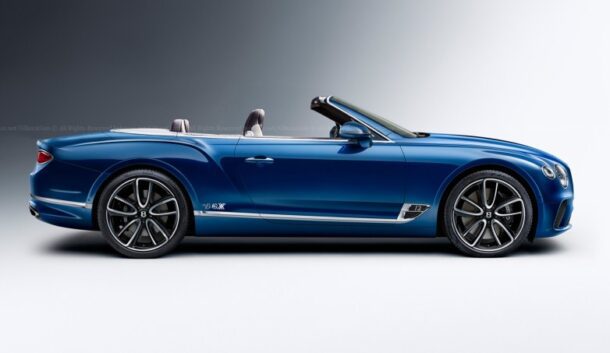 INTERIOR NOVELTIES FINALLY
The stunningly luxurious interior of the first Continental GT generation survived 14 years without any substantial change. Fortunately, new model finally brought complete overhaul. All the lavishness and exaggerated extravagance is still there but packed in the more modern package. Bulky yet opulent dash gave way to smooth elegance, but not losing any of palatial adjectives. Star of the show is definitely Rotating Display on the center part of the console, which rotates and reveal 12.3-inch touchscreen, three stylish gauges (compass, timer, and temperature) or nothing, last being actually most attractive as it doesn't impede the beautiful flow of vertical dash veneers. The cabin is also bigger, mostly benefiting at the rear, noise levels are down if you don't engage (optional) 2200-watt audio system, and customization is infinite (there are 15 choices of leather and the same number of carpets available).
2018 Bentley Continental GT Cabriolet – What about the open sky?
Ah yes, the big question. What about 2018 Bentley Continental GT Cabriolet? Well, everything stated above applies to it as well, while the possibility of going roof-less just adds that ultimate flavor to every grand tour that you could undertake. As coupe version starts to hit the streets during next year, cabriolet version could debut maybe even during the same year, possibly deeper in the second half of it. As for prices? They are not officially announced, not even for coupe yet, while 2018 Bentley Continental GT Cabriolet is surely going north of 200k, for at least 20 grand we would guess. That is a lot, but definitely more justified than in a time of the revelation of the previous generation.