Honda's CR-V is currently best-selling compact crossover on American soil. And things rarely happen without a reason, you know. So, that must mean it is good then? And it is. Current generation hit the streets at the very end of last year (in December), and all Japanese needed to do, is update the already successful formula. Which is exactly what they did. And a bit more. In that manner, let's see what does 2018 Honda CR-V has to offer.
2018 HONDA CR-V REDESIGN AND COLORS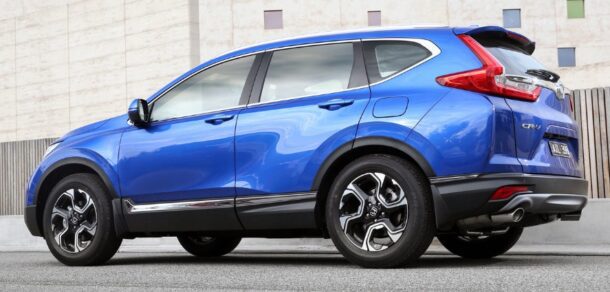 Total visual revamp was done for 2017 model year with a debut of the new generation, so naturally, there is nothing new for 2018. As bestseller CR-V obviously has its loyal audience, so Japanese hasn't swerved much with the design of the new generation. Basic "space promising" shape is preserved, along with funkier styling approach. Previously busy fascia is a little bit subdued now, adding a certain dose of styling maturity, while the rear, on the contrary, went into the opposite direction. Previous mainly horizontal lights decided to make a bunch of sudden turns, which beautifully integrates itself in more dynamic tail with enhanced fenders. The previous recipe of perhaps overly intriguing fascia with a plainer tail is dissolved and the end result seems downright good from all angles. Especially if coated in some interesting color. Sadly, for some peculiar choices as Dark Olive, Molten Lava and Sandstorm you have to reach for higher trims, leaving base one with, if we put aside shades of black and white, only red and blue capable of attracting gazes.
2018 HONDA CR-V INTERIOR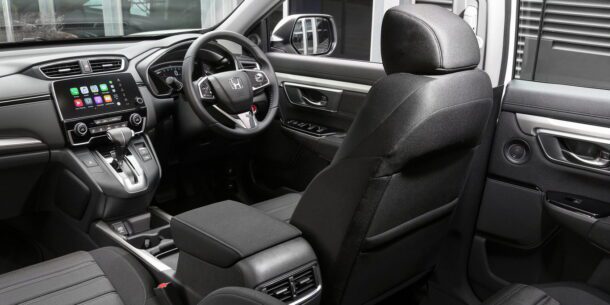 New CR-V is bigger in all directions, but what you want to hear is about that 1.6-inch added to the wheelbase or 2 cu ft extra in the boot. So, it was already generous with space and now is even more. But we are not done with the interior, not even close. Honda really pushed things up a notch, with upgraded materials and infusion of design elegance. Things were decent before, but now cabin becomes a strong suit of it, grouping it with the segment's best or Mazda CX-5. Besides that, Japanese actually listened to people and beautifully crafted 7-inch screen finally had a merge with the volume knob. Still, infotainment system remained confusing, but at least you can tune to Apple CarPlay or Android Auto and deal with the more familiar surrounding. At the end noise is down by 2 decibels to 69 level at cruising speeds, pushing CR-V on a hushed side of the spectrum.
2018 HONDA CR-V HYBRID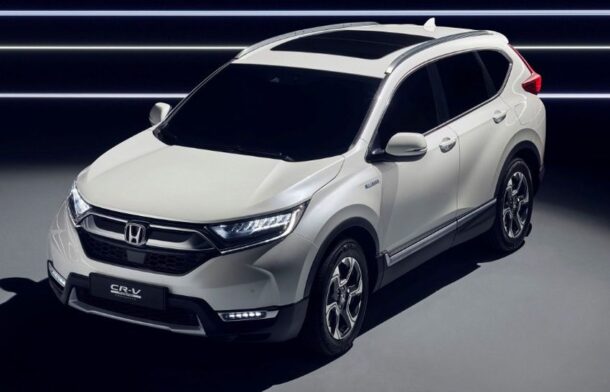 Yes, you probably want to hear about the hybrid. It exists and it borrows Accord's mechanical stuff, primarily 2.0-liter L4 petrol engine with two electric motors for combined 212 hp and possibly 48 mpg combined. Yet, it's yours only if you are in China. Don't worry, it will sail to the US eventually, and in the meantime, there is plenty of good stuff to keep you occupied. The only base model follows through with unchanged naturally aspirated 2.4-liter L4 rated at 184 hp and 180 lb-ft of torque, while every other trim gets new turbocharged 1.5-liter L4 producing 190 hp and 179 lb-ft of twist. By now you may wonder what's the point as figures are almost identical. But there is a point, a huge one. Non-turbo mill needs 3900 rpm to grant you peak torque, turbo one does that at 2000 rpm and keeps doing it till 5000 rpm. Furthermore, 0-60 mph is done in 7.5 seconds, four tenths quicker, and in line with rivals. But, what is not in line with rivals is fuel efficiency. New turbocharged unit blasted rivals with its 30 mpg combined, so you won't see many whining about the current lack of hybrid. If we also add that road handling is sharpened and that CVT knows no droning due to cleverly programmed fake shifts, we believe we rest our case here.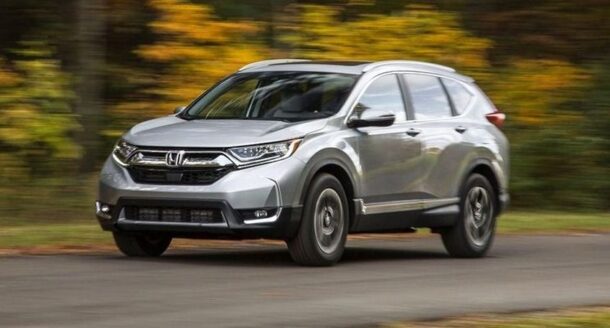 2018 HONDA CR-V RELEASE DATE AND PRICE
2018 Honda CR-V is available out there and it could be yours for $24k. Still, count that you need $26,7k for next from base trim to get that sweet turbo L4 and sleek 7-inch infotainment screen. Top of the line Touring model is at $32,5k, while AWD asks for $1,300 in the case of any trim. As we couldn't find anything wrong with it, in fact, all the opposite, we can hardly imagine something knocking it out from its deserved sales throne.