Conservative Porsche did an unusual move fifteen years ago, and many were angry. Yet, the move in question was played out good, and now many are pleased. Legendary sports car maker brought the genuine sport to the "Sports Utility" label and those who could overcome the feeling of sacrilege had proper driving thrill coupled with high seating at their hand. And we honestly need that in the mid-size luxury segment, definitely not crowded with driver's choice since BMW hampered driving joy with latest X5 and Caddy's XT5 is just a shadow of handling delight of the first gen SRX. For all those fans of it, prepare, as brand new 2019 Porsche Cayenne arrived, determined to set the bar of sportiness even higher.
WAYS OF PORSCHE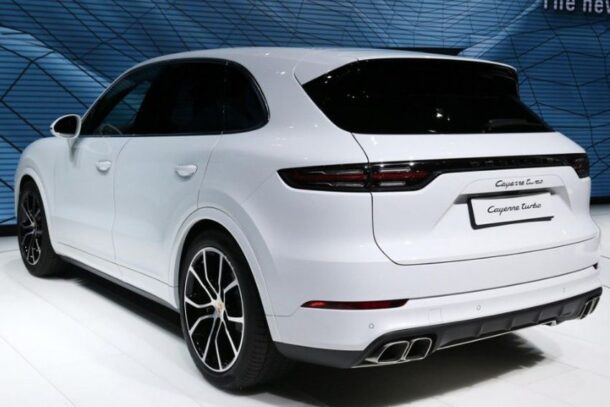 The third generation of Cayenne genuinely reflects Porsche's mantra. Styling changes are mild, as we will discuss later, while nothing escaped substantial change underneath. With this brand, it was never just about raising the power bar and new Cayenne has plenty of novelties accompanying usual strength boost. Transfer to the new platform was done, one used by Q7 and Bentayga, which certainly sounds much better than Touareg. Also, 48V electricity became available bringing along active anti-roll bars powered by it, besides the extensive use of aluminum, covering half of the body, which shaved 143 pounds. And there is more. How about staggered tire setup on an SUV and four-wheel steering? Plus, the German car maker introduced Surface Coated Brakes which cover iron discs with a thin layer of tungsten-carbide and which nobody did before. Brakes last longer, work better, eliminate dust and rotors shine like mirrors. Still, it stands as middle pack option since carbon-ceramics remain superior and pricier choice.
CARRYING OVER IS A SIN IN STUTTGART
Not even one engine of before survived meticulous and painstaking diligence of Porsche's engineers. 3.6-liter V6 coupled with a turbo or not is gone, replaced by turbocharged 3.0-liter V6 for the base version and twin-turbo 2.9-liter V6 for S version. First brought 40 hp more, sitting at 340 hp, while second raised the game by 20 hp to 440 hp. That also means that base version will now hit 60 mph in 5.6 seconds with Sports Chrono package (5.8 without) or huge drop from previous 7.2 seconds, while S version is about to drop below 5 seconds mark. It gets even crazier with turbo model. New twin-turbo 4.0-liter V8, instead of former 4.8-liter one, brings 550 horsepower and 567 lb-ft of torque, which is 30 hp more. 0-60? 3.7 seconds with Chrono (two-tenths more without) or better than old Turbo S. That also means that new Turbo S, when it arrives, is probably destined to join or surpass Jeep's Trackhawk monster with its 3.5 seconds mark.
HOLD YOUR BREATH!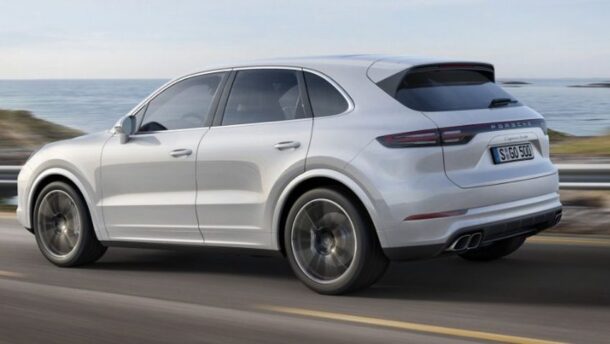 You are no all excited about that unknown 0-60 figure that new Turbo S will bring? Ok, but what about hybrid now, for the people that care about the "green-ish" stuff. Yes, there will be a new one using electric motors with the new mill from S model, but there will be also another one. Another one that will change the rotation of the earth and realign planets in our Solar System! New Turbo S will be a baby compared to it, as much as it is in current Panamera. And, you guessed it! Same hybrid setup from big sedan's Turbo S E-Hybrid label will arrive with earth-shattering 680 hp. And presumably supercar acceleration figures. And there will be a GTS model also and Europe will get its share of diesel, but nobody cares about that now after reading previous lines.
AND THEY GOT TIRED… OR NOT
It seems that after all that work in "under the skin" department already done or on the way, Germans got tired when they reached exterior. Yet, it is classical Porsche's way and big visual change with former generation is rather an anomaly in brand's circles. We have sort of nip and tuck, but we are not sure whether it is a completely good one. Rear received Panamera's tail lights making it less plump, which is nice, but moderate tweaks at the nose brought sort of "robotic" visual touches, which now less match still curvaceous side profile. It is the same mixed bag on the inside. Predominately touch-sensitive lower console and beautiful 12.3-inch infotainment screen introduce an incredible dose of modernity, but sort of ascetical angularity of new shapes impedes with people that are actually capable of experiencing emotions. Still, if new appearance inside and out resonates with you, along with engineering progress which suits everybody, prepare six grand extra than before, now at least $66,750 to get one ($83,950 for S and $125,650 for Turbo).