Ahhh, the M5. The car the set the bar so high in 1998 that itself never managed to broke it. And then it even managed to become heavy and ponderous, although very luxurious, in 2011. As it is clear that Beemer has no intention to revive its signature driving joy with new regular 5 Series, how about the brand new 2018 BMW M5? M should imply nothing less than pure driving delight and Munich just might set itself on the path of return to that philosophy.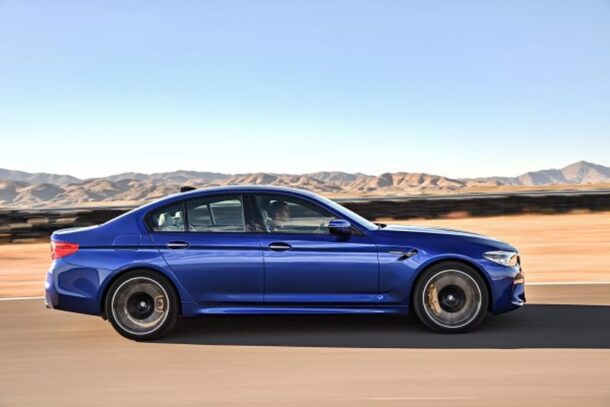 READ THE WHOLE STORY
Bunch of stuff related to the new M5 might sound scandalous. No manual, no rear-wheel drive, no dual-clutch automatic. But if you read the whole story it doesn't sound so bad, apart from "shift your own gears" demise. Famous xDrive, now coming as mandatory, completely favors the rear axle, which sounds well, normal, but it is also able to completely shut off power to the front one, letting you drift all day long. And stability control is subjectable to total shut down. And despite added AWD weight is down by 90 pounds. As for the shifter, ZF's 8-speed automatic in case of every BMW means nothing but perfect smoothness, but here its capacity to lock torque converter after initial moving, also means brisk gear changes, letting you forget about that thing with two clutches from the past.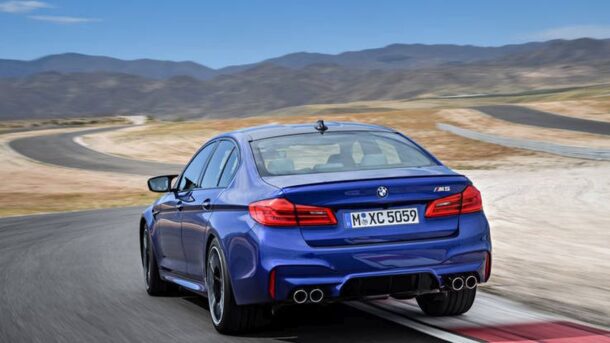 SAME HEART, MORE BRAVERY
New M5 comes with same 4.4-liter V8, but additional pressure on twin-scroll turbochargers squeezed 24 psi of boost, which with other tweaks to injection and exhaust, moved power figures to 600 hp and 553 lb-ft of twist. Power band sounds very healthy, promising grunt between 1800 rpm to 5700 rpm. Mentioned hp figure is by 40 above the one from the closest predecessor, but same as in 30 Jahre edition, meaning that some special edition in the future intends to push things even further. That is fine as 600 hp figure is also owned by Mercedes and Audi, while Cadillac went above. BMW claims 3.2 seconds to 60 mph, which tops the Caddy and stands the same as in case of Merc's AMG E63 S or Audi's RS7 Performance. Top speed is at 189 mph, but for that figure, you have to opt for M Driver's Package.
VISUAL DIET
We don't have less weight just on scales, a new 5-Series, as well as our M5, freshly arrived from fat camp when looked upon. Compared to the predecessor current model is lean, athletic and dynamic from all angles. M adds usual, but delightful visual trickery in form of aggressive bumpers, menacing rear diffuser, and quad exhaust setup. The special novelty would be carved carbon-fiber roof. On the inside all usual 5 Series luxury appointments are on the menu, flavored with sportiness depicted in bolstered seats, red coloring for some buttons, special trim fittings and unique shape of the gear lever.
2018 BMW M5 Price and Release Date
2018 BMW M5 has a tough task in front of it. It needs to bring back the sparkle that started dying out with the outgoing predecessor. All that newfound interior lavishness is a great deal, but M should also tell a different story. For now, less weight, more power, and fairly tuned AWD sound promising as well as retuned suspensions, new steel X-brace, beefier sway bars and LSD at the back. Still, it arrives in spring next year with price tag surely flirting with $100k border and then we will see how much of that old glory is regained when it crosses its sword with subliminally delightful AMG and V specimens.