So far Audi has been very keen in assuring us that its future is green. Electrifyingly green. Now it used recent Frankfurt Motor Show to show us that future is also autonomous. Which we all could guess by our selves. The same automotive happening was used to present three different stages of self-driving tomorrow. Level 3 Audi A8 is already here, Level 4 2017 Audi Elaine concept is what is yet to come, relatively soon, while Aicon concept without pedals or steering wheel is still a matter of imagination.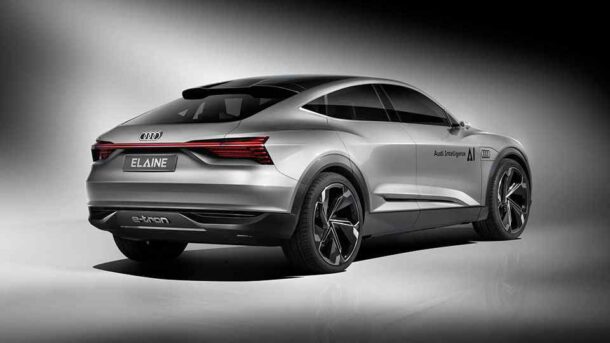 TRAFFIC JAM PILOT YES, BUT MORE USEFUL ONE
So new A8 brought updated Traffic Jam Pilot which unlocked Level 3 of autonomy for the first time in the automotive world. 3 means no hands needed, so those fingers could do something else, like messaging, tweeting, posting, like-ing, trolling, or any other very important and fruitful actions of that sort. Still, the system works with so many conditions, in terms of maximum speed, type of the road, type of traffic, quality of lane markings, that frequency of its everyday use is very doubtful. Elaine is less troubled with those boundaries. Still, unlike Aicon it preserves inner stuff employed for human control of the vehicle, but you don't have to reach for those often as Elaine work with speeds up to 81 mph and change lanes on its own.
TRAINED BETTER THAN YOUR PET
Despite Elaine present itself as more mundane thing next to Aicon, it could drive without any living being stuffed inside. That is, within areas dubbed as Audi AI Zones, let's say a parking garage, where this girl work on self-parking or self-returning to your feet without a sweat and it doesn't ask for any sweets while doing so. Personal Intelligent Assistant is also present and her beauty, pardon intelligence, should make stuff like Siri or Alexa blush. Plus, Elaine comes as a personification of the hedonism introducing massage, inhale-exhale exercises, interior lighting features and temperature numerals, all set based on your heart rate and body temperature.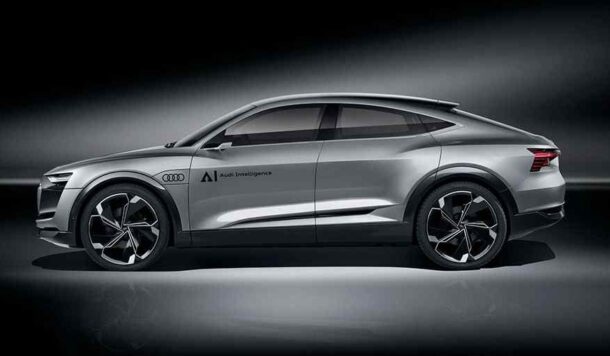 HEY, I KNOW HER FROM SOMEWHERE
Yes, you already basically met Elaine as she is completely identical to e-Tron Sportback Concept from earlier this year, all the way to her shoes, sorry alloys. She just added that cool autonomous stuff. So, the exterior is still decorated with very rakish roof and plumped haunches and interior resort to complete digitalization. Giving that this concept previews future X4, GLC Coupe or X6, GLE Coupe rivals (we avoided precise placement as its size seats in between), alluring shape, in general, is probably destined for assembly lines. Also, keeping in mind how "digital" new A8 is, even the cabin is not far-fetched at all.
SCRATCH THOSE MENTIONED RIVALS
Saying that 2017 Audi Elaine concept is a vision of future rival for Beemer's and Merc's controversial SUVs is a bit wrong. Elaine goes by word EV exclusively, and it is powered by three electric motors sipping juice from 95 kWh battery. One motor goes at the front and two are at the back. Total power output is at 429 hp or 496 for special occasions in which she reaches 60 mph in 4.5 seconds. Audi promises over 300 miles of range, while available 150-kW fast charging assures you that you'll be back on the road (relatively) quickly. So, Elaine is rather a preview of future Tesla Model X's opponent or Jag I-Pace's one.