At first, calm down. No, Pontiac is not coming back as much as some of you would wish that to happen. For GM, its story is final as much as it is one of Oldsmobile, Hummer, and Saturn. Sales figures are relentless masters and those monikers haven't actually shined with theirs. Furthermore, as Cadillac products successfully morph from luxury floating barges to serious corner shredders, not many will weep for what was imagined as GM's performance division. Still…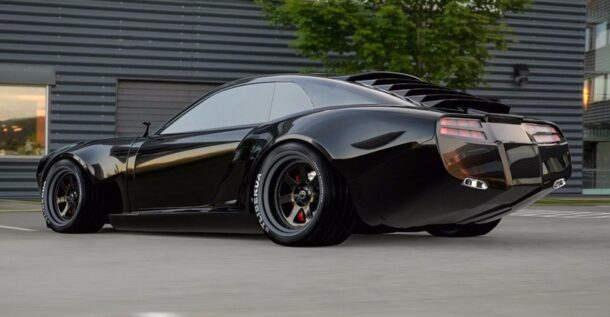 PONIES IN FULL SWING
We are all amazed at total rebirth, in best possible manner, of pony car industry. Camaro is just brutal on any track, and in ZL1 1LE guise, it easily puts legendary sports car badges bearing double-triple of its cost to shame. Challenger chose a different approach, but no less exciting. Hellcat version boost 707 hp, let's say, around as much as McLaren 720s, while Demon… Well, this drag race utility or street allowed dragster, whichever you fancy more, pumps out from its V8 heart 840 hp, which tops by 50 hp brand new Ferrari 812 Superfast in hp numerals. Mustang is once again best-selling sports car in the world and we are yet to see its final word on ongoing war of the beasts when GT500 debut. And Pontiac was right there between them once…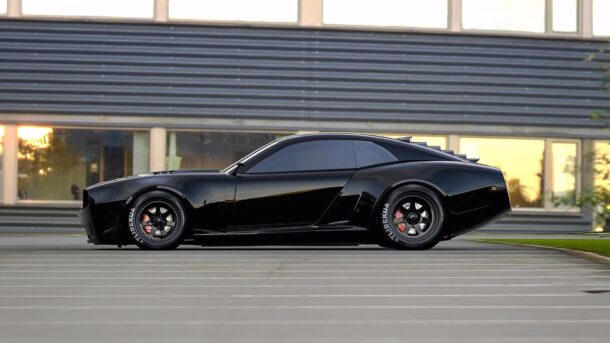 FIREBIRD'S STORY
Pontiac introduced Firebird in 1967, just three years after Ford's Mustang and Plymouth's Barracuda arrived, around the same time as Chevy introduced Camaro and Mercury its Cougar and couple of years before Dodge revealed Challenger. So, those were bountiful times for all pony car lovers. Over the years Firebird managed to attract attention with absolutely insane, wicked and frantic design touches, especially when accompanied by Screaming Chicken hood indicating top Trans Am models. Also, 1977 model stared in epic Smokey and the Bandit movie which engraved it forever as notable part of the American history. But, after that highest peak, things started tumbling down slowly, until they all finally ended in 2002.
FOR ALL THOSE IN DESPAIR
Some people just can't digest the Firebird's demise and Russian designer Kasim Tlibekov is apparently one of those. His attempt to remind us of better times for Pontiac resulted in one neat rendering depicting Pontiac Firebird Concept. As we said Pontiac was usually insane with styling touches, and as much as this render looks exaggerated, it actually doesn't stray far from some of the brand's visual outbursts over the years. To assure that it is Firebird that we are dealing here, it spots divided grille which was a prominent feature for first two decades, retro-styled taillights in 60's and 70's manner and long forgotten rear window louvers.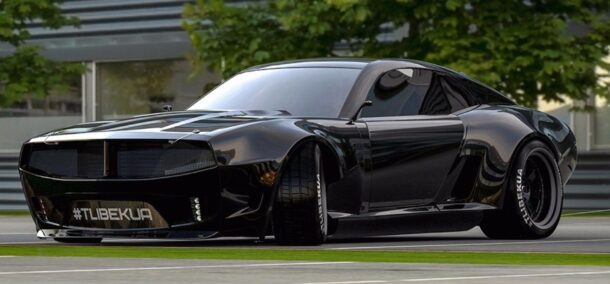 Still, we would associate that grille more with 1969 Dodge Charger, but let's not spoil the fun here. As we move on, it seems that car touches the ground with drag radials, leaving us thinking whether Mr. Tlibekov envisioned Pontiac Firebird Concept as a Demon Slayer. But, ability to attach to it enormous front lip spoiler, invoking feelings of a pedestrian massacre, along with no less threatening rear diffuser and "enormous is a small word" wing, impede with those thoughts as mentioned gimmicks are more curve handling helpers than for straight line heroes. Anyway, for all those Pontiac lovers, feel free to bask in these renderings.