For most car enthusiasts, dealing with the design of the vehicle is always the first thing, to begin with. The best thing about this is that it can be much more affordable when compared to technical changes that can improve performance. It will make you feel more comfortable while driving an attractive car, and it is not a big deal even though there is standard factory equipment where your car has the same performance as any other same model.
When it comes to design, there are many things that you can apply to make your car more attractive, such as a paint job, adding a spoiler, new tires, or customizing the lights. You can play around with different types of lights and place them in various parts of your vehicle. If you are interested in adding them to the doors, visit this website.
Before you start with the process, it is crucial to make a good plan and check what it will look like before you make upgrades. That will save you a lot of time and prevent mistakes. Here are some of the best options for custom car lights for your car.
Consider Different Parts of the Vehicle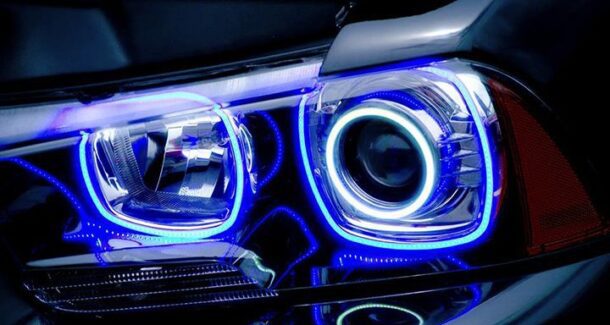 There are many places where you can install light to improve the visual features. Before you make a choice, keep in mind that safety should always be in the first place. Therefore, install a model that won't affect you while driving.
When it comes to the headlights, there are some standards that you will need to follow, but the great thing is that you can add LED lights to standard headlights without any issues. Some of the most popular options are blue and green. It will be especially attractive during the night when you are using the lower mode for lights.
Another very popular option is to install them indoors. You can choose any color you like. The best option is again LED because it won't affect your eyes like some other models. Therefore, even the higher brightness won't be a big distraction.
Moreover, you can add them to the dashboard by replacing the standard speedometer or adding lines and patterns that will make it more attractive. Besides that, one of the most attractive features is to install them on the wheels and under the doors. If you want people to turn their heads to you when you are passing by, this is the best solution.
The main advantage of LED is that you can buy strips that can be easily formed into any formation and placed in different places. Also, they won't affect the functions of the battery in your car.
Last Words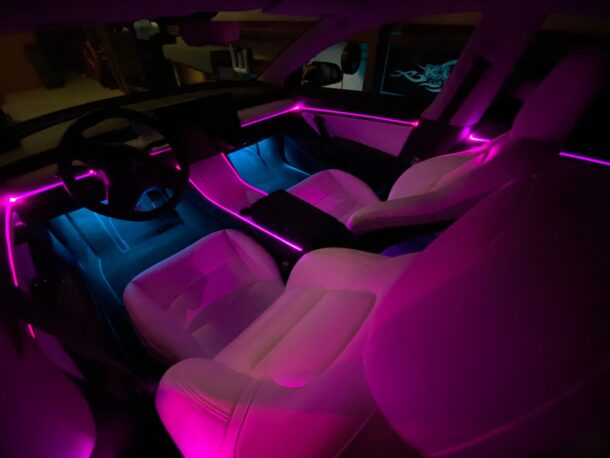 The key is to don't rush with your decision. Create a sketch or talk to someone with more experience. Also, be sure to find a reliable producer where you can get a high-quality product. Besides that, while installation is not complicated, you will still need some skills and experience. In that matter, the best solution is to hire an expert who can safely install these lights.