The all new Raptor has been showcased by Ford a few months ago and it is expected to go on sale in the second half of 2016 while their 2014 model of the Raptor has been discontinued which is a bit of a shame. However, there are some tuners out there which still have a stock of these cars so they will allow you to buy a brand new Raptor with or without any upgrades on it at a higher price than usual. One of these tuners is Hennessey which is well known for making some pretty incredible cars such as the Venom GT.
2016 Ford F-150 VelociRaptor 650 by Hennessey Review
They also did the 2016 Ford F-150 VelociRaptor 650 by Hennessey which is an upgraded version of the Raptor meant to be the fastest truck on the market. We have to say that even though it is not all that great on the road, it might just be the best multipurpose truck in existence, especially with its tough Raptor look. The price is unknown at this point but our best bet would be that it would cost around $80,000 to $110,000, depending on the options the buyer wants. The best part about it is that even though it is a high performance tuned truck, it does come with a 3 years and 36,000 miles limited warranty which is very impressive.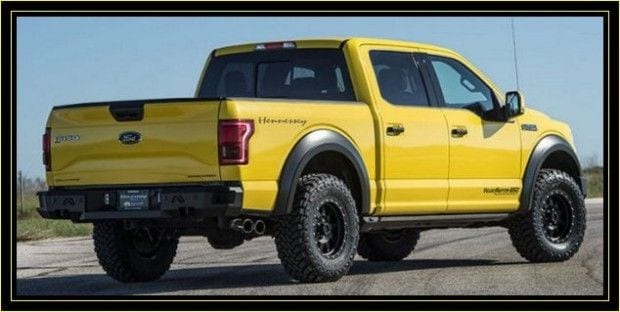 Under the hood of the VelociRaptor there is the same 6.2 liter naturally aspirated V8 as usual but this time the guys from Hennessey upgraded the engine with a new intake system, a large 2.9 liter roots-type blower, a new fuel injection system, a different exhaust as well as a few other small modifications to assure that the truck will handle the extra power. The end result is that the 2016 Ford F-150 VelociRaptor 650 by Hennessey will put out more than 650 horsepower and 600 lb-ft of torque, all while having a four wheel drive system with an automatic transmission, so it will be both comfortable and secure on the road. There are no official performance numbers but we are positive that the truck will hit 60 MPH in less than 6 seconds while being able to get to a limited top speed of around 120 MPH.
This is not the most impressive fact about it though but the fact that it will be able to travel across desert, snow, ice or any other type of terrain at speeds above 60 MPH with ease thanks to its upgraded suspension system which uses Fox shocks with dedicated oil tanks and coolers as well as a massive 12 inches of travel. Hennessey also worked on its braking system as well as its wheels which are now 18 inch rims with bead-locks that are wrapped in all terrain high performance tires.
2016 Ford F-150 VelociRaptor 650 by Hennessey Exterior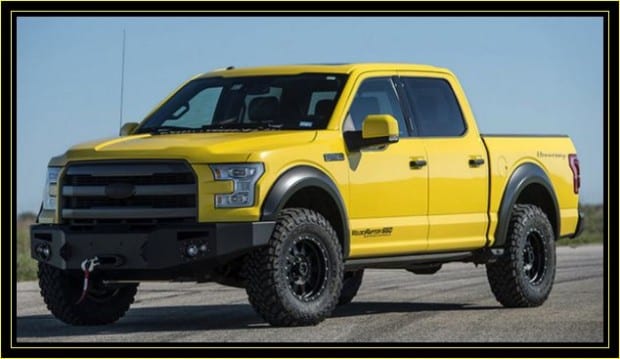 The exterior of the 2016 Ford F-150 VelociRaptor 650 by Hennessey has also been upgraded and it is available in a few different colors, the most notable being a bright yellow. There fenders have been widened with black fender flares while the front and rear bumpers have been replaced with steel units which should be able to endure a lot more punishment. The front one also includes an off-road LED light-bar as well as a 12,000 pounds winch which should be enough to get it out from most troubles.
Interior of 2016 Ford F-150 VelociRaptor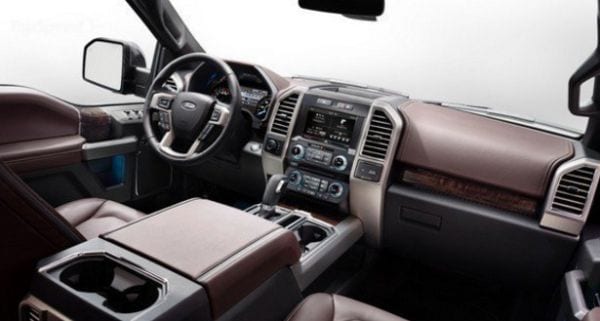 The interior is not that impressive and unfortunately Hennessey did nothing to it in order to stand out. It does come with all the usual equipment of the Raptor so it is not that bad but we would've liked it to be a bit more unique. There are rumors that in the near future it may get a unique upholstery just for the VelociRaptor model but until then we have to say that the interior could have been improved.
See also: https://carswizz.com/2016-ford-f-150/