Suzuki hasn't been doing all that great, especially since their small cars were quite far apart when it comes to the size of the interior. In order to boost their sales and give people more choices when it comes to small family cars, they released the 2016 Suzuki Baleno, a car which is longer and wider than the Swift, but it has the same height and a similar wheelbase. Suzuki said that the car is meant for those looking to get more space than in the Swift at a similar price point while not having to compromise on the size of the exterior. While this may seem like a really tight niche, we are pretty sure that the car will sell better than its smaller sibling, especially since it comes with better engines and a much nicer exterior.
2016 Suzuki Baleno Price
The platform is similar to that of the Swift but Suzuki went to great lengths in order to improve the noise and vibration levels of this car. In fact in a recent test it has been proven that it is a lot better than many other cars out there and at speeds under 60 MPH it is one of the quietest cars on the road which is not an easy feat to get. The car is already available for sale in select countries from Europe and Asia and it will likely hit the US market quite soon. The price should be around $15,000 or little over 14,000 euro in Europe which is more than manageable for a car like this.
Exterior of the 2016 Suzuki Baleno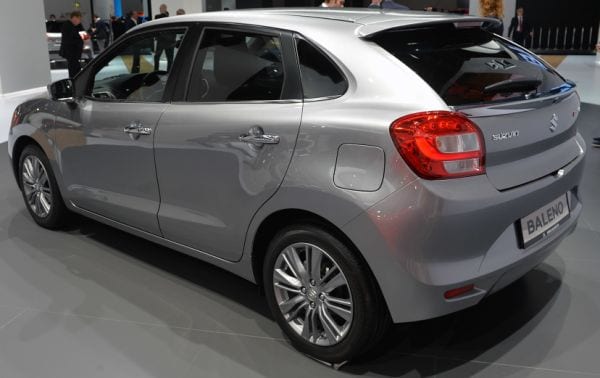 Just as we said, the exterior of the 2016 Suzuki Baleno is quite impressive and even though it is not something that will stun people, it looks right for its class. The front end is quite aggressive with a V-shaped grille, large angular headlights as well as a large intake grille in the bumper while the entire car looks a lot like a sporty hatchback with a slight curve on its roof and even a small roof-spoiler. The back is also very clean with large rectangular tail lights but with a smaller than average tailgate which may prove to be troublesome during loading or unloading the car.
Interior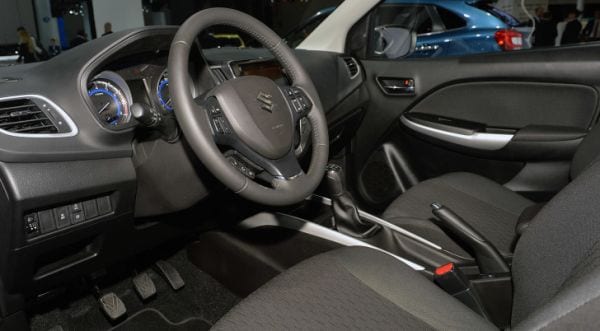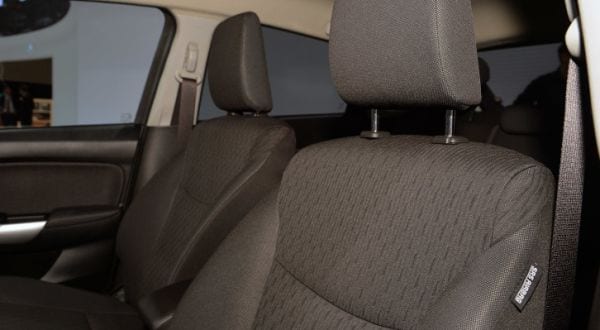 The interior is also very impressive for a car this size so it offers more room than the Swift while having even better materials. The seats look to be nice and comfortable with a lot of knee and headroom for the back seats. The steering wheel is wrapped in leather as standard and the instrument cluster has really nice blue accents. The only drawback we see here is that the plastics on the door handles look to be a bit too flimsy but the car does compensate that with a standard LCD screen for its infotainment system and even Xenon headlights as standard in some markets.
2016 Suzuki Baleno Engine
Under the hood of the 2016 Suzuki Baleno there are two available engines. The base model comes with a naturally aspirated 1.2 liter inline 4 which provides 89 horsepower and 89 lb-ft of torque while as an option the customer will get the chance to get a 1 liter turbocharged inline 3 good for 110 horsepower and 125 lb-ft of torque. Both of them are available with a 5 speed manual as standard. The 4 cylinder gets a CVT gearbox to aid with its fuel consumption while the turbocharged mill gets a 6 speed automatic. A mild-hybrid is also available which pairs the smaller engine with an electric motor/generator which will add a bit of power while allowing the car to get around town on electricity alone. This should improve its fuel consumption considerably but it might cost just too much in order to make sense.