In terms of electric cars Tesla is probably the best known manufacturer as well as the most successful mostly because they build electric cars with a massive range which is usually just as good as that of a petrol powered vehicle. GM isn't so successful with only a few offerings such as the Spark EV which only offers around 80 miles of electric range under careful driving. Luckily this is going to change with the release of the 2017 Chevrolet Bolt which is expected to hit the markets some time in the early 2016 for a base price between $30,000 and $35,000 making it cheaper than the upcoming Tesla Model E as well as more desirable thanks to its looks, range and power output.
2017 Chevrolet Bolt Review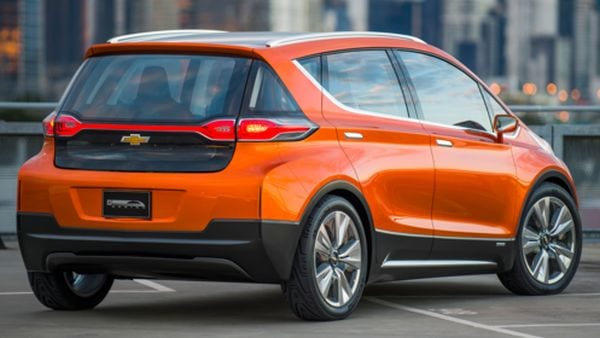 This is going to be the first time when a leviathan like GM takes head on a much smaller electric car company, Tesla, and early reports suggest that GM is going to get successful. The Bolt is a car like nothing else in their roster and the first concept released a while back is actually going to translate almost completely into the production model.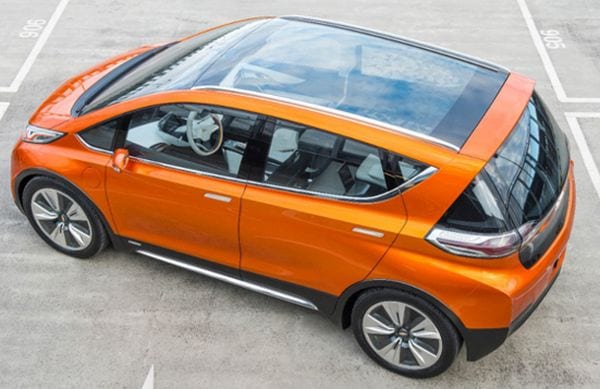 It has no petrol powered engine like the BMW i3 but it offers a similar sized cabin as well as quite a similar look with the Bolt being more of a crossover than anything else. This gives a lot of room in the front and back but less storage space than some of its competitors. The production model is very likely going to feature a digital screen for the instrument cluster which is going to show everything from the remaining range all the way to information about the trip. The screen on the center console is going to act as a control center for the car, similar to what Tesla has on the Model S. Also, while the concept has 4 seats, the production model is very likely going to feature 5 full seats as well as a slightly different design for the rear end of the car which is going to lose the full glass hatch door as well as the glass wrapped around the edges of the car which only add costs and not much else.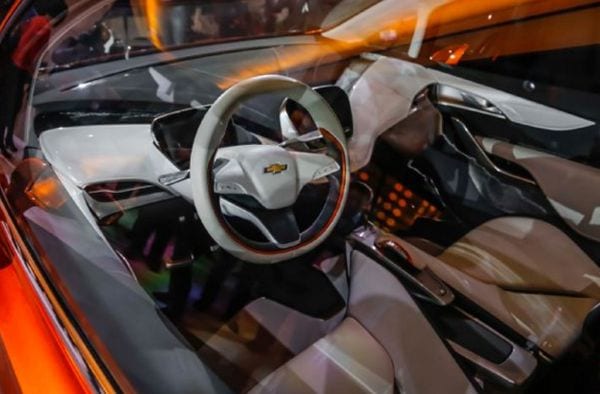 2017 Chevrolet Bolt Engine
Engine wise, the 2017 Chevrolet Bolt is quite likely going to get an all new drivetrain specifically developed for it. The engine should develop around 150 horsepower and as much as 300 lb-ft of torque and it will likely power the rear wheels as standard. An all wheel drive version might also be offered in the future with an extra engine in the front. Power is going to come from a bigger than 40 kWh battery which is going to offer in excess of 200 miles of range, a big plus for an electric car.

https://www.youtube.com/watch?v=xjYZNdwRBpw