2016 Subaru Forester is already available in most businesses that deal in Japanese badge, and it carries over pretty much unchanged. This was the only natural choice here as compact crossover only enters its third year as it is.
Engine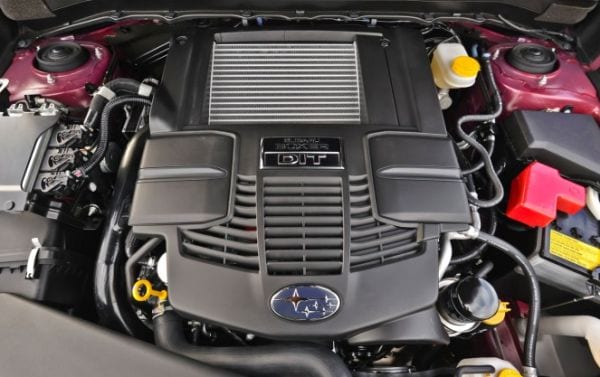 Unlike with most of its competitors, with 2016 Subaru Forester, you get to choose what type of engine better suits your needs. Of course, the choice is still between couple of 4-cylinders, one normally aspirated and one turbocharged. Former has 2.5L in displacement and delivers 170 hp and 174 lb-ft of torque, while latter generates as much as 250 hp and 258 lb-ft of torque. What Subaru doesn't allow you to choose is drivetrain configuration. Every single Forester is tied to mandatory all-wheel drive. Most of them come with standard CVT gearbox, but couple of introductory trims with naturally aspirated engine offer 6-speed manual gearbox.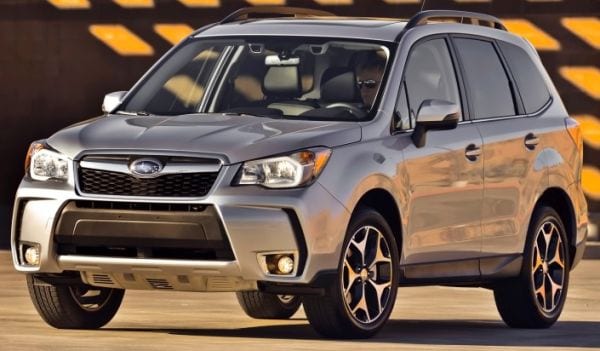 There's another category in which 2016 Subaru Forester differs from its competitors. It has slightly boxier body than most of cars we see in this niche, and features much better outward visibility thanks to that; not to mention more space inside. Still, Forester is handsome enough in our opinion, and if you need a true ute, lack of modern cues and high beltline won't bother you.
Interior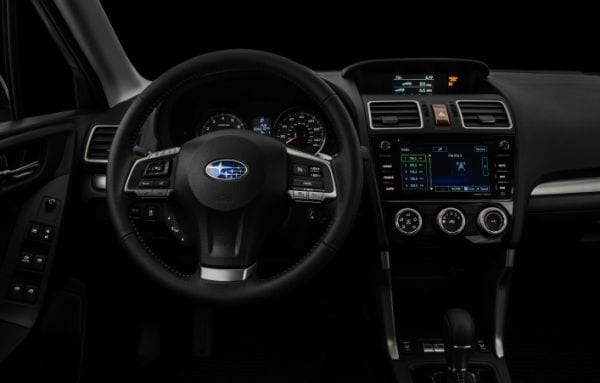 Forester gets a spacious cabin; that much we know. It also gets a contemporary cabin. High dashboard gets an instrument panel with plenty of controls, and couple of screens. Apart from small 4.3-inch driver information display in separate cluster, it gets 7-inch touch screen with STARLINK infotainment system. Couple of top grades get leather upholstery in contrast to lower tiers which offer cloth seats. There's a number of additional features here, and some advanced safety ones are most worthy of a mention. Apart from great safety test ratings, Forester offers camera-based system for spotting road obstacles and pedestrians alike, together with adaptive cruise control.
2016 Subaru Forester price
Entry-level models with manual gearbox manage 22/29 mpg, while those with CVT unit return 24/32 mpg. Turbo four, on the other hand is rated at 23/28 mpg. Price for entry-level model is now $22,395, while most expensive Forester costs at least $33,795.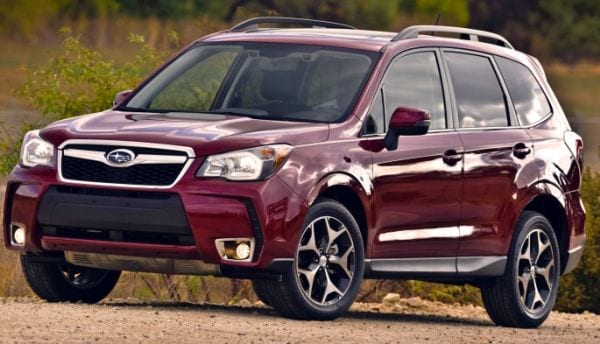 2016 Subaru Forester remains a good choice if you need a reliable family crossover with solid fuel economy and great safety ratings. To add to that, Forester is more spacious than its competitors as well, and offers nicely refined cabin; even though it lacks some pizzazz from the outside.
2016 Subaru Forester Colors