Advanced technology made things possible for men no matter if it is related to automobiles, computers, phones or any other gadgets. You will get daily updates on upcoming models in each segment. Today we are discussing about the 2015 Kia Venga car that is turning as a favorite choice for teenagers. Kia is well known car manufacturing company offering a refreshed version of Venga 5-door MPV car.
Motor Show conducted in Paris was a big success for this car. Buyers showed their interest in Kia Venga car and many of them ordered this model in advance. The first model of Venga was introduced around five years back, though the model that the company is going to present in the market in 2015 is similar in exterior look but the interior and engine technology is completely changed. The car is installed with a powerful engine of 77 PS to 128 PS. Few technical specifications are mentioned below about Kia Venga.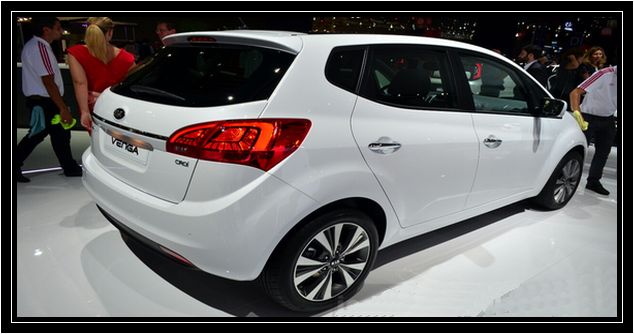 Specifications
This Euro 5 Powertrain car is having start/stop technology. The tiger shark grille, LED daytime lights and alloy wheels are the key attraction from the front side of the car. Kia Venga is available in petrol and diesel version. Petrol version is having 1.4 liter engine and diesel car is having a 1.6 liter engine. Petrol car is installed with 5 speed MT transmission and diesel car is having 6 speed MT transmission.
2015 Kia Venga Interior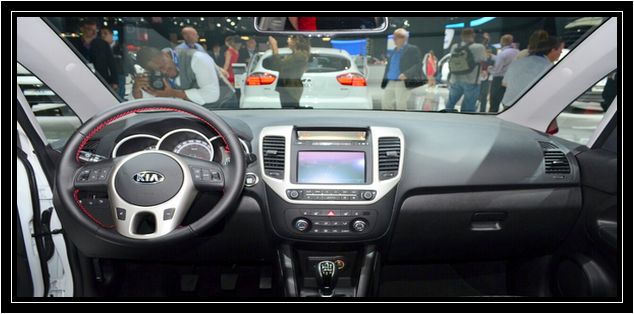 2015 Kia Venga is fitted with metal trim of dark color. Internal quality is improved in Venga and more leg room is provided for front and rear passengers. If you are living in chilled climate areas, then you can use heated steering system. This method will moderate the temperature of the car and driver will be able to drive comfortably. Evaluating the wheelbase of Venga with other brands in similar segment, this car is having 2615 mm wheelbase. The car is also having the 1600 mm roofline and passengers can bend the rear seat for creating more space inside the car. Experts suggest it is the international style car.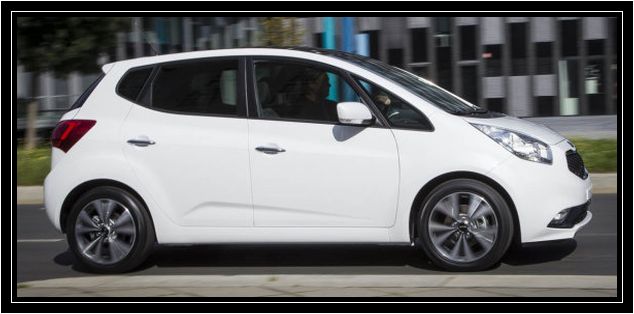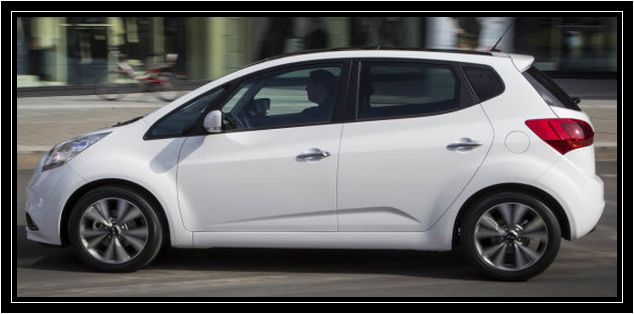 Safety features
The car is an important mode of transport, but your car is not having safety features, then your life is in danger all time. Kia is the company providing quality features in their cars and Venga is having best safety features for the passengers. Venga is having AB (Anti Brake) System that is used for the sudden stop of the car in bad weather or road conditions. A special technology that is used in this car for the safety is BAS. It is nothing but Brake assist system that is used to ensure the sufficient force of brake to stop the car. Air bags are installed in the car for front passengers that means if the driver is running the car at top speed then also the passengers are risk free.
Strong multimedia and the buttons mounted on the steering allow the driver to play their favorite music anytime. Cargo space is improved so that passengers can carry more luggage and can travel comfortably.
More details on: http://www.kia.com/eu/future/the-new-kia-venga/