Buying a luxury car is not only the way to attract people, some affordable cars are designed beautifully as well. If you are looking for a two seating car, then a model known as Smart ForTwo is available for you. This small and cute car is very attractive with exterior, interior and the durability features.
2016 Smart ForTwo review
Smart ForTwo at 2014 Paris Motor Show

Some likes and dislikes are mentioned in this article about the 2016 Smart ForTwo car so that you can evaluate if the car is beneficial for you or not. Experts suggest this car is best for the couple like if you and your beloved want to go for impressive drive then this model is made for you. People have given more likes to this car because of trendy style.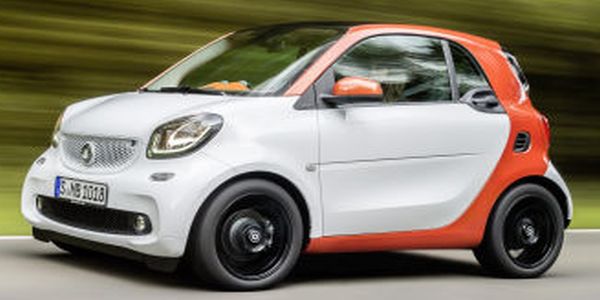 Key features
Parking: Car is small in size, though the height is similar to other cars. The benefit of such car is you can park it easily anywhere. Parking is an important part of driving and training centers give more attention at the time of teaching parking methods to the driver. Parking will be the big advantage if you buy this car as it is smaller in size so drivers can easily justify the parking area for the car.
Interior space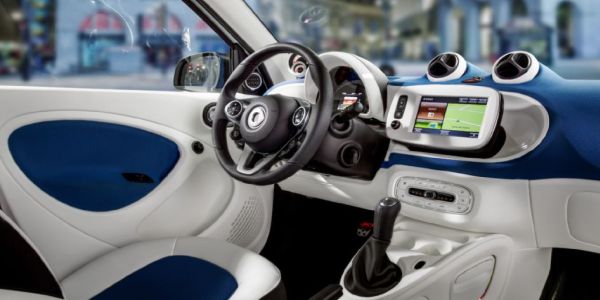 Enough space is provided in the car for comfort of two passengers. Yes! This car has good leg room so that the driver and the Co-passenger can enjoy the ride comfortably.
Specifications
This 2 door car is having 1.0 liter engine and there are rear wheel Drivetrain along with 5 speed automatic transmission system in the car. Talking about the dimensions of the car it is 1808 lbs in weight, front headroom is 39.7 inches, front leg room is 41.2 inches and front shoulder room is 48 inches.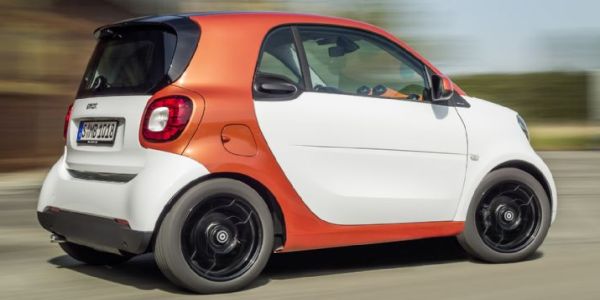 Performance
Horse power of 70 at 5800 RPM and torque of 68 at 4500 RPM are impressive features of this model. The company is providing front disc brake system as an option for the buyers. Rack Pinion steering type helps the driver to turn the car easily.
2016 Smart ForTwo Exterior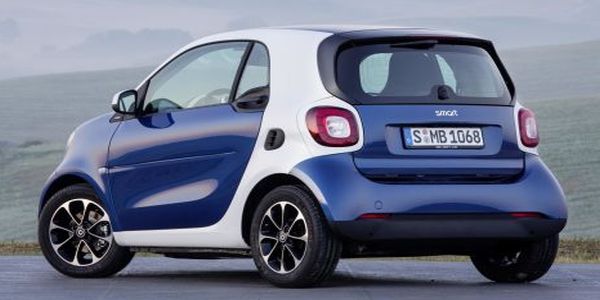 Outer look is beautiful of 2016 Smart ForTwo and width is 61.4 inches. Height of the car is 60.7 inches and wheelbase is 73.5 inches. Length of ForTwo is 106.1 inch that mean passengers can sit in the car comfortably.
Fuel economy
The Fortwo is giving around 34 mpg mileage in the city, though highway mileage is recorded as 38 mpg. Fuel tank capacity is 8.7 gallons of the 2016 Smart ForTwo car.
2016 Smart ForTwo Price
The average cost for 2016 Smart ForTwo car is $13,500. Evaluate the price at your nearest center of this car so that you can plan to buy such model.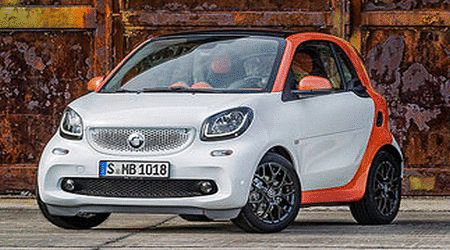 2016 Smart ForTwo release date
This model will be available in the market during 2015.
Dislikes
Short passing of power is recorded in the car, but overall the car is best for buyers. It is the small car with a lower CC engine so you might hear more sound of engine at top speed. Mileage is less on highways so the city is a better option with this car.
For more info please visit: http://www.edmunds.com/car-news/2016-smart-fortwo-to-arrive-at-us-dealerships-in-fall-2015.html