Mercedes-Benz M-Class is a range of luxury mid-size SUV-s produced from 1997. It is currently a third-generation lineup that is ready for refresh in 2015 model year.
Review
All M-Class SUV-s are branded as ML models and come as ML350, ML550 and ML63 AMG. First of these comes with petrol and diesel options, while rest come exclusively with petrol ones. ML350's powertrains are 3.5L V6 engine that gives 302 hp and 273 lb-ft of torque and 3.0L Turbodiesel V6 engine with 240 hp and 455 lb-ft of torque. ML550 is moved around by 4.6L Biturbo V8 engine that develops 402 hp and 433 lb-ft of torque, while ML63 AMG has 5.5L Biturbo V8 engine that is good for up to 518 hp and 516 lb-ft of torque. 7-speed automatic transmission comes as standard across the lineup.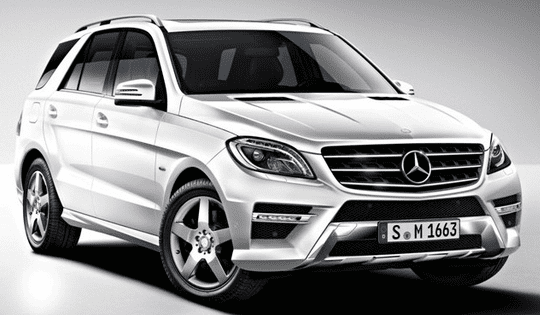 Not much, if anything will be changed outside and ML models will continue to roll with their recognizable sharp, though a bit conservative design. Front-end might get revised and we might see new front bumper and maybe even a different grille layout. Headlights and tail-lights should remain the same, so should the entire rear-end.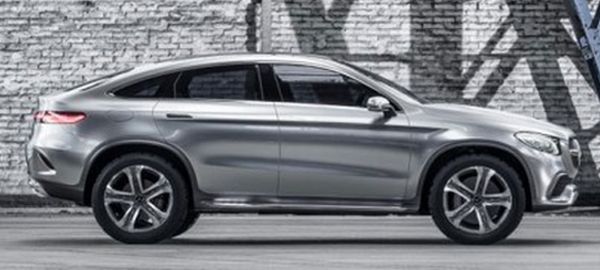 Both rows of seats offer ample room for even tallest of passengers and there's enough space for cargo as well. Interior is furbished with luxury soft-touch materials including leather and mahogany and it feels sedan-like in general. Instrument panel will be refreshed with new free-standing 7-inch touch-screen surrounded by airvents and connected to updated COMAND infotainment system. Mbrace smartphone and computer connection app, navigation, streaming radio and audio player will be powered by above mentioned touch-screen. Safety is impeccable and attention assist takes tabs on driving style and helps to identify the signs of sloppy driving. Distronic plus adaptive cruise control, lane keeping assist, and blind spot assist are also included.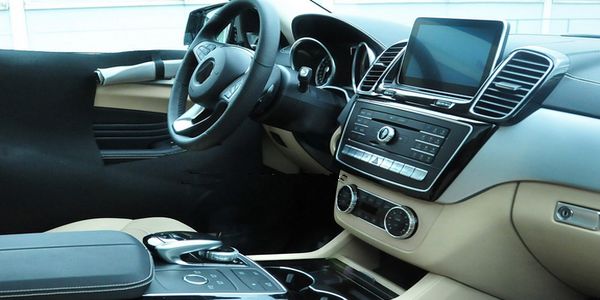 Fuel economy ratings stand at 20 mpg in the city and 27 mpg on the highway with ML350 diesel model. From there, though, ratings go downhill as the same model with petrol engine goes only 17/22 mpg, ML550 has fuel efficiency of 15/20 mpg and ML63 AMG comes with ratings of 14/18 mpg.
2015 Mercedes-Benz ML price
Prices start from some $48,000 for ML350 with petrol engine and go all the way to couple of thousands shy of $100,000 for ML63 AMG SUV. ML350 with diesel engine will cost around $52,000, while ML550 should be available for $60,000.
2015 Mercedes-Benz ML models are luxury SUV line of German manufacturer that are inspired by sedan models. They offer recognizable design, plethora of safety features and unmatched performance for those that know what Mercedes is all about.