The ongoing model of the Elantra has been around for little over five years which is pretty much the average lifespan of a car like it. Just like we expected, Hyundai released an all new model of the car, first time in South Korea a few months ago, and now in the United States at the LA Auto Show. Just like the car released a few months ago, the 2017 Hyundai Elantra is a pleasingly surprising car offering a lot of features for its price point as well as a really nice design. Just like before though, instead of going for an overly-aggressive design like some of their competitors, Hyundai made a really sensible looking car which simply looks good.
Price And Release Date

Instead of being just a design change, the new model is actually a new car so it is based on a new platform. This includes around 20% more high strength steel which reduces weight and it should make it even more rigid and safer for its passengers. On top of that, the car features new engines as well as an all new design inside and out which will please most of its buyers for sure. The price has not been announced just yet but we expect the Elantra to come on the market at roughly $18,000 which is very good for what it has to offer. The release date for the production model will be in the early 2016.
2017 Hyundai Elantra Exterior Design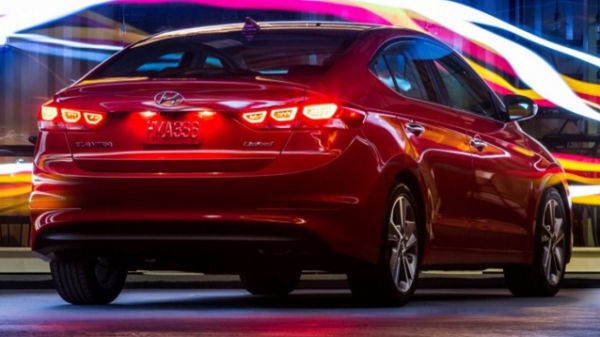 The exterior design of the 2017 Hyundai Elantra is in line with their other models and despite being a smaller car than most, the design makes it look quite mature. The front end features the same hexagonal grille as the Tucson and similarly slim and stretched headlights but thanks to the small lip of the front bumper and the arch of the roof it now looks more balanced. The rear end is similar to the car before it but this time it features different LED tail lights and a cleaner looking bumper. In order to offer more space, the Elantra is now one inch wider and nearly an inch longer but just as tall as before which makes for a more interesting design.
Colors
2017 Elantra Interior
Inside the cabin there is more space both for the front and rear passengers as well as more equipment. Also, thanks to the new type of construction the NVH levels as well as its safety ratings have been improved considerably. The dashboard features a more premium look with a large instrument cluster featuring an LCD screen as well as an 8 inch navigation unit on the center console. It even has aluminum inserts on the steering wheel and center console which is quite unusual at its price level.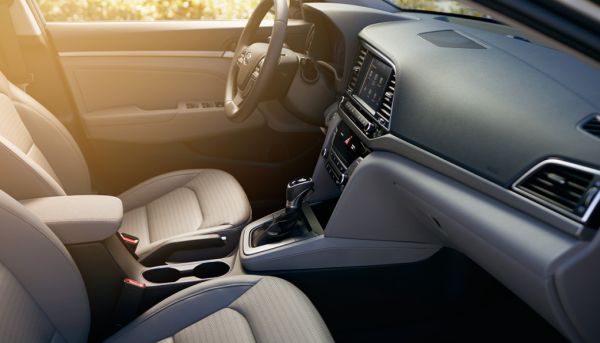 2017 Hyundai Elantra Engine
Engine wise, the 2017 Hyundai Elantra will be launched on the market with two different engines. The base model as well as most of the range will get a 2 liter naturally aspirated and direct injected inline 4 offering 147 horsepower and just under 150 lb-ft of torque. This will be available with a 6 speed manual as well as with a 6 speed automatic and it will be able to provide up to 38 MPG on the highway and 33 MPG on average.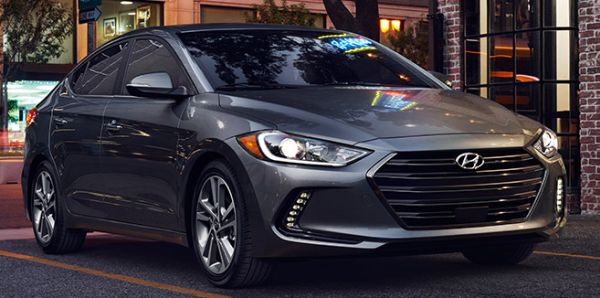 The Eco version of the 2017 Hyundai Elantra on the other hand will go on a different route. It will be available only with a 1.4 liter turbocharged inline 4 petrol engine good only for 128 horsepower but a similar amount of torque to the bigger 2 liter engine so it should feel just fine on the highway. Unlike the larger engine, the Eco version will only be available with a 7 speed dual-clutch automatic which will allow it to get up to 35 MPG on average, better than most of its direct competitors.