There are many great and popular trucks made under the Jeep nameplate. Unfortunately, this company hasn't made a pickup truck for over 30 years and over the time many people seem to even forget how popular this brand was in this segment. As it seems, the new 2016 Jeep Gladiator should change this and bring the old fame back. The new Jeep will keep its rugged look, but it will surely have to keep up with the modern design, so it will also receive a few modern changes in its look. However, it will stay recognizable to all its true fans with its rugged look. There is no doubt that there is an army of people who will be more than pleased to see the new pickup truck under Jeep's nameplate.
Exterior design
As for the exterior, the overall appearance of the 2016 Jeep Gladiator will remain in its tough design, looking as a typical truck with traditional elements, but there will be some modern features.
Looking at the front side, this model will keep the Wrangler appearance, but with a few new changes just to fresh it up a little. The bumper will be a lot different and it will have integrated projector lights. As for the rear end, the door and tailgates will be replaced by a bed. The spare wheel will be placed on the side of the new Gladiator, just like in the old Dodge models.
2016 Jeep Gladiator Interior design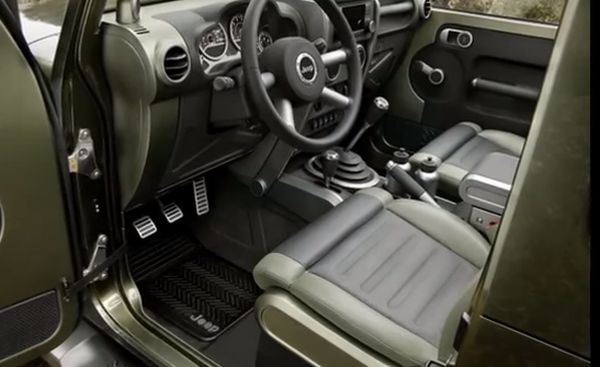 As for the interior, inside of the 2016 Jeep Gladiator will mostly be based on the Wrangler model. These two interiors won't be the same, but there will be many similarities. The biggest difference will be in the rear seat area. In Gladiator, the rear seats will be much smaller and they will not provide too much comfort. However, a very interesting thing about the new Gladiator is its new modular bed, which will be able to change positions. Also, the back seats can be taken out completely, and there you go, you have two extra feet od space.

As for the engine, according to some rumors the 2016 Jeep Gladiator should come with the same or similar engines as the Wrangler has. The base model will most likely be powered by a 3.6-liter aspirated V-6 engine, capable to deliver 285 hp and 260 pound-feet of torque. This engine is certainly strong, but unfortunately it doesn't come with good fuel efficiency. Because of that, the other engine option could be a 2.8-liter VM Motori inline 4 and this engine is able to produce 160 hp and 295 pound-feet of torque. Both engine options will probably use a five-speed automatic transmission and RWD system which will come as a standard. The company will also offer a possibility of upgrading to AWD system and an eight-speed automatic transmission.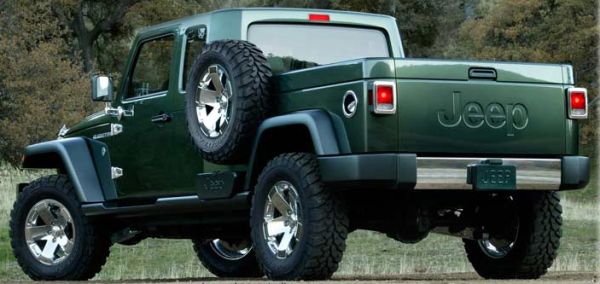 2016 Jeep Gladiator Price and Release date
The release date of the 2016 Jeep Gladiator still has to be confirmed, but it should be released at some point in 2016. The starting price could be from $29.000, but it could also be increased by the engine choice and other setups.