The Kuga is the European version of the American Escape. The current model has been launched back in 2012 and since then it managed to become one of the better selling crossovers on the market. However, because the market is moving at a really fast pace, Ford is going to release a new model of the car and even though they have not announced it just yet, the 2016 Ford Kuga has been spied testing not too long ago with mild camouflage on it. It seems that the new model will feature a revamped look, new engines as well as slight interior changes, all meant to make it a better choice than the competition.

The release date is unknown at this point but the car is very likely going to be released in September at the Frankfurt Auto Show and it will go into production shortly after. The price will be similar to that of the current model meaning that the base version will cost right around €22,000 while the premium and top end models will go to as far as €35,000 which still is quite good considering what it has to offer.
2016 Ford Kuga Exterior Change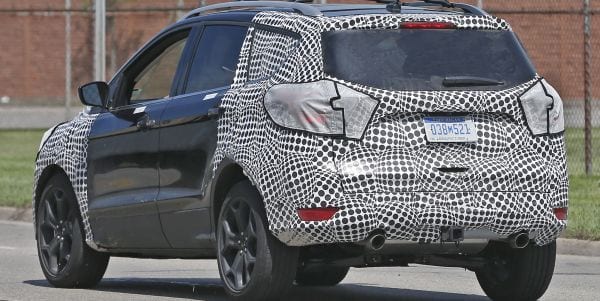 The biggest change on the new 2016 Ford Kuga is going to be its exterior which will this time be influenced by an all American car, the Edge. The front end will get a very similar grille to the Edge with two slimmer headlights, new housings for its fog-lamps as well as a slimmer lower grille. The back of the car will also see a few updates such as a completely new set of tail lights and even a new set of tailpipes.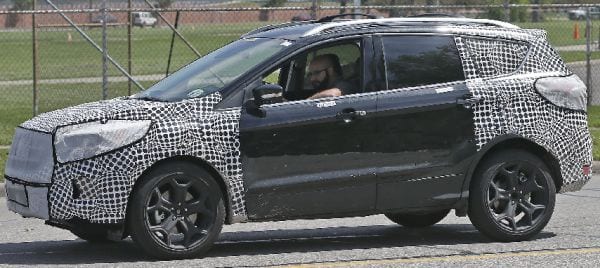 Interior
On the inside though, the 2016 Ford Kuga will get only a new infotainment system. It will be one of the first cars to get Ford's Sync 3 system which is said to be faster as well as much easier to use thanks to a new operating system and hardware.
2016 Ford Kuga Engine
Engine wise, the Kuga will keep its current 2 liter engines unchanged. The petrol powered model will continue to offer 240 horsepower and 270 lb-ft of torque while the diesel will be offered with four power outputs ranging from 140 horsepower on the base trim level and going all the way up to 180 horsepower on the Titanium model. Both of these will continue to be offered with Ford's 6 speed automatic and unfortunately the great 9 speed gearbox which Ford has been developing for a few years will not come until later down the road. The old 1.6 liter EcoBoost engine will be completely replaced by a 1.5 liter EcoBoost inline 4 which will offer more at 181 horsepower and 185 lb-ft of torque. This will be the only one that will not be available with the all wheel drive system.
If you are interesting about history of Ford Kuga visit next page: https://en.wikipedia.org/wiki/Ford_Kuga