The previous model of the CTS-V was quite successful and it was a real alternative to all the super sedans from Europe. However, unlike the previous model, the new 2016 Cadillac CTS-V is only going to be available in sedan form which is a shame but expected due to the fact that the sedan meant more than 85% from all the sales of the car. Just like the previous car, the newer model will share its modular platform with the normal CTS and the ATS but this time it will use more aluminum and high strength steel for a lighter and more durable chassis.
REVIEW
Just like before, the car will get a new engine based on some other GM super-car as well as an improved chassis. It seems that this new model will get magnetic ride control which will alter the suspension in order to make the car handle as good as it can no matter the road surface. This new suspension will also allow it to offer the passengers greater comfort without sacrificing performance.
2016 Cadillac CTS-V price and release date
The official release date has been set to be in the mid of 2015 and its base price is going to be around 75.000 dollars which makes it almost 50% cheaper than its nearest competitor from Europe. This is not only a major selling point for Cadillac but also a big victory over its competitors, showing that you can build an amazing car for a decent amount of money.
2016 Cadillac CTS-V engine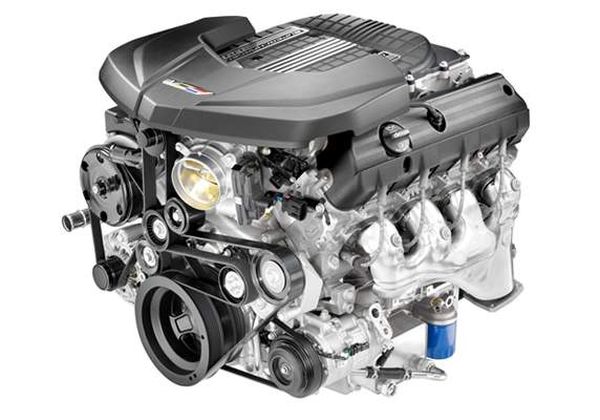 The engine in the 2016 Cadillac CTS-V is going to be a similar unit as in the new Corvette Z06. This is going to be a 6.2 liter supercharged V8 which was confirmed to develop 640 horsepower and 630 lb-ft of torque which will allow the CTS-V to accelerate from 0 to 60 MPH in as low as 3.7 seconds and it will give it a maximum top speed of over 200 miles per hour, making it faster than its nearest competitors. The downside of this engine is that it isn't as smooth as some others but it can still offer quite a relaxed driving style due to its cylinder deactivation technology and also its massive amount of torque from really low revs.
It will only be available with a 7 speed automatic gearbox and rear wheel drive which is great for a super sedan but not so great for areas with rough climates. All wheel drive won't be available but this was expected. The car is expected to provide at least 24 MPG on average which is quite good considering the monster under the hood.
2016 Cadillac CTS-V interior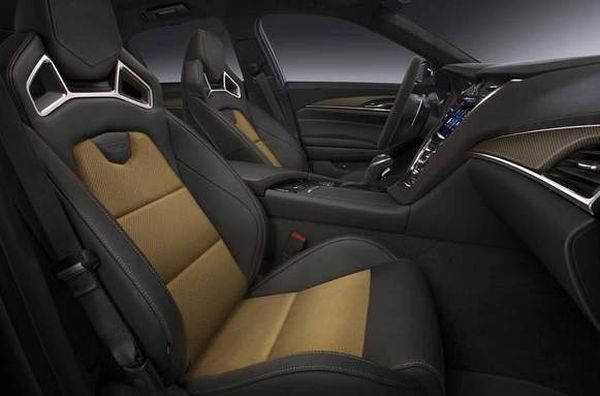 Its interior will be quite unique in terms of luxury and sport combination, offering great seats and a great equipment level with all the sport features super-cars have. For example the seats will offer great lateral support no matter what but they will also offer a great level of customization with electric adjustable seats both in the front and back. The car will also get an 8 inch infotainment center and navigation unit which will control the dual zone automatic climate control as well as the 12 speaker audio system.
2016 Cadillac CTS-V exterior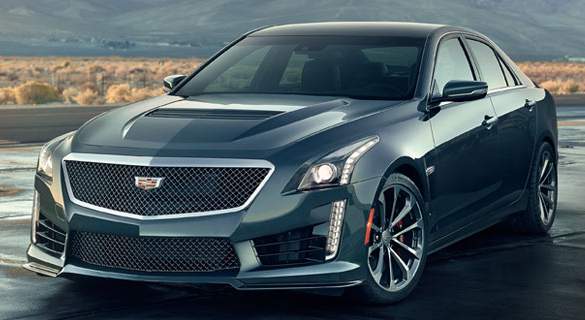 On the outside, the 2016 Cadillac CTS-V will be restrained to say the least. Some people even compared it to the E39 M5 which was a great car but quite subtle, so only a trained eye could tell that it was a high performance car. This is the car with the new CTS-V too and that's not too bad either, the car offering quite an amazing look with a new mesh front grille, bigger wheels and a quad exhaust system but with enough style to make some people wonder if its just a luxury car or a high performance saloon.