When it was first launched, the Cayman was considered to be just a Boxter with a hardtop bolted to it. Well, thanks to constant improvements the car became one of the most successful sports car on the market, offering good value for money and great performance. The latest 2015 Porsche Cayman GTS is the best Cayman out there, offering the most amount of power and also the best chassis for the model. It is based on the S Cayman but features a lot of upgrades which we'll discuss next.

Price and Release Date
Even though it is quite an old model it manages to stay on top thanks to the great design Porsche chose for the car. The base GTS costs 76.000 dollars meaning it is almost 10.000 dollars cheaper than the base 911. This might seem like a surprise but it is actually just as fast as the 911 and even better on the race track thanks to all the improvements made to the chassis. The release date has been set to be in March 2015.
2015 Porsche Cayman GTS engine
The engine is the same 3.4 liter flat 6 as before but this time Porsche upgraded it to offer as much as 340 horsepower and 280 lb-ft of torque, meaning it is now really close to the 911. Thanks to the upgrades, the GTS can hit 60 MPH in less than 4.8 seconds and a top speed of over 167 miles per hour. The best part about it though is that you can have it with a 6 speed manual which only adds to the pleasure of driving.
Interior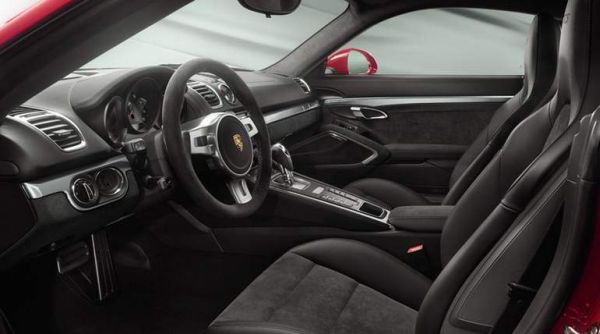 On the interior the GTS is very similar to the S, the only notable difference being the slightly better base package which is in line with the 10.000 dollars higher price tag.
Exterior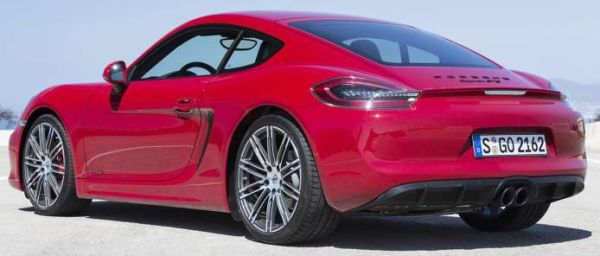 The exterior of the 2015 Porsche Cayman and its chassis are a completely different story. The GTS comes with the active suspension system as standard which is great news for track days fans. This lowers the car by 10mm when compared to the default setup and allows the driver to choose how he wants the car to behave in corners. Also as standard features, the GTS will come with active engine mounts which react depending on the way the car is driven, getting it closer to a race car than ever before. For around 5000 dollars more you can get the active suspension system removed in the favor of a fully fledged race suspension. This drops the car with 20mm more over the initial drop and the optional torque vectoring system will make the Cayman GTS a much better car to drive than the entry level 911 which is no easy feat to get.
Colors