Because of tough competition in every sector companies are designing products with the finest quality at affordable prices. Car companies are following the same method and they are developing the new cars with countless features. Ford is one of the top companies in car manufacturing and their models is all time demanded by the car lovers. Here we will discuss about the 2015 Ford S-Max model, its features, specifications, performance information and several other details. Once you refer this model you can easily justify if this car is suitable for your family or not.
Ford S-Max model is becoming popular these days. This car is a combination of sports style and best technology. Experts refer this model as Sport Activity Vehicle (SAV) because of its looks and the powerful features. However, our specifications will help the buyers to decide whether they should go for this model or not.
Specifications
The stylish design, bold shape and muscular interpretation are some top features of the S-Max model. Interior part is trendy enough and the seats are adjustable as well as comfortable for the passengers. Ford S-Max is a 7-seat car with bright LED day light option. The alloy wheels with disc brake in front is another key factor of this car. This model is available in two variations such as a petrol engine of 2.0 liter EcoBoost SCTi technology and diesel engine of 1.6 liter TDCi technology.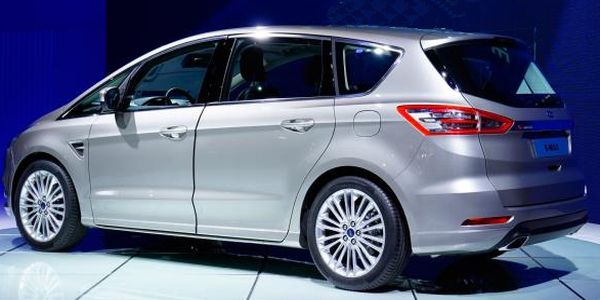 2015 Ford S-Max Colors
The company is confident about this model as it is designed after long research and testing. There are 12 different colors available in 2015 Ford S-Max model such as Frozen White, Ice White, Candy Red, Parkside, Deep Blue, Blazer Blue, Moondust Silver, Panther Black, Midnight Sky, Micastone, Hypnotic Silver and Lunar Sky. Such a selection of colors helps the users to select their best car in their own color choice.
PRICE and RELEASE DATE
The price of this model will not be much different from its predecessors £23,310.The new S-Mas is expected on the market in the summer 2015.
Performance
Ford cars are famous for best performance at lower cost and lesser carbon emissions. You will be surprised when you come to know that Ford S-Max is saving fuel by nearly 20% compared to other cars in similar segment. Whichever model you select like the diesel or petrol you are getting the PowerShift transmission system to save fuel of the car. 6 speed dual clutch is enough to pick the highest speed in lesser time. Talking about fuel consumption, the mileage offered by the company is 34 mpg to 41 mpg.
Parking with 2015 Ford S-Max is become easy as the rear camera feature is available in the car. The clear vision of rear view is possible with the camera and the driver can park the car without any trouble. The touch screen and the GPS navigation is another advantage of this model. Now you can fix the destination with the help of a GPS system and can reach without any guidance or route map. Cruise control is the feature through which driver can set the speed of the car with the help of toggled wheel. This method will run the car at fixed speed so that the driver will not lose the balance in any conditions.