Roads in major American cities where Tolls apply are well-known. Tolls are collected for a variety of purposes, including funding for city street reconstruction. To avoid getting stuck in traffic and make it to their destination on time, vehicles use expressways. Some U.S. urban areas have already adopted a cashless toll system, setting the trend. Car rental companies, on the other hand, discovered that they could charge customers who hired cars an additional toll. This article will go over the additional fees associated with renting a car.
What options do you have when faced with a circumstance like this?
There are some important components to the rental car overage fee fraud.
One of the most important aspects of the scam is how difficult it is to determine whether or not the victims are aware of the charges on their vehicles. Despite this, the rental car company offers only a few details on local toll policies. As a result, the car rental company is completely aloof from the situation. In addition, the business wishes to rent out its car and charge the clients for it.
Approaches of dealing with rental-car toll scams: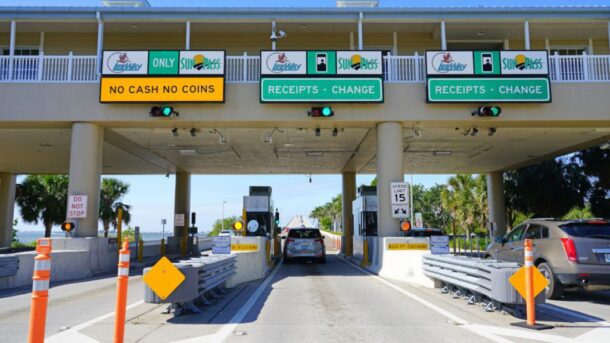 For more information about toll charges, go online and look through the websites. • Learn about the fees. Various toll costs for various vehicle categories, such as scooters and cars, are prepared by the government, as are charges for buses and heavy-duty trucks. You can also look up toll roads on Google maps before setting out on your route. Using this tool can help you plan your travel so that you arrive at your destination on time and without paying excessive tolls.
Steer clear of toll roads: Take a look at the maps (provided by Google) and some of the internet resources recommended to find out about toll roads in full. Furthermore, whether or not you want to use the roads is entirely up to you. In the United States, toll roads and rental car toll fraud are avoidable. Preparation is key to avoiding unanticipated expenses while on the road.
Ensure you hire a vehicle from a reputable rental business in your city. Are you looking to rent a car? Then, while renting a car, carefully weigh your possibilities. You can rent a vehicle from a reputable company you've chosen. Additionally, you can examine at their rates before renting a car from them. Whether you pay the toll costs or not, the firm is taking money from you in the form of overage fees. Study the toll costs and rental amount contained in the fees thoroughly to acquire a complete picture of the situation.
Pay the tolls yourself: Save money by not paying the car rental company or the tolls. When you encounter a highway toll road on your route, you have the option of paying the toll fee yourself. Traveling with your family and renting a car makes it less likely that you'll run into problems with fraud. The internet offers a lot of resource for learning about toll roads and the fees associated with them. The credit agencies in charge of all of these roads are working hard to become more open to their clients. As well as this, they are constantly working to improve their services in order to provide happy service to their consumers.
Which car rental businesses have toll policies?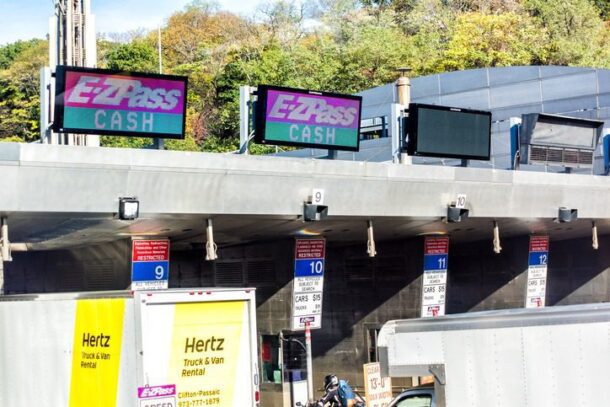 We'll know about how car rental companies handle toll fees for consumers in this section.
In addition to the rental location, Thrifty and Dollar provide consumers with an additional $15 in toll charges (all rates combined). The company offers a number of various packages, all of which include a daily flat rate. The customer also has to pay for the car's rental. However, if you choose one of the other plans, you will be charged an additional $15 for tolls. If you go with this option, renting a car will cost you more. The daily fixed amount option is convenient because it lets you know exactly how much you'll have to pay in tolls each day.
Rental cars from Avis/Budget cost $3.95 per day, which covers the vehicle rental fee as well as tolls paid by clients. It can go as high as $19.75 if you include the cash cost for tolls.
Tolls are not included in the daily fee. Hertz and Advantage employ Platepass and charge a daily fee of $4.95 for tolls as well as the daily fee of $4.95. Renting a car from this company might cost as much as $24.75 per day.
In regards to the revelation of collecting tolls to clients who rent cars from Fox, the company is keeping quiet. Violation Management Services are offered by the business (VMS). In the first place, customers may run into problems when using the rental car provided by their organisation. Violation Management Services (VMS) employees at the Fox automobile rental firm will then be able to contact the individual.
National, Alamo, and Enterprise all impose a daily toll of $3.95 up to a maximum rental period of 19 hours and 75 minutes. The rental payments are now included of the toll fee.
In this case, the rule does not apply. Silvercar is the only provider of car rental services that passes the Toll fees on in an uncomplicated manner, without adding any markups.
Finally: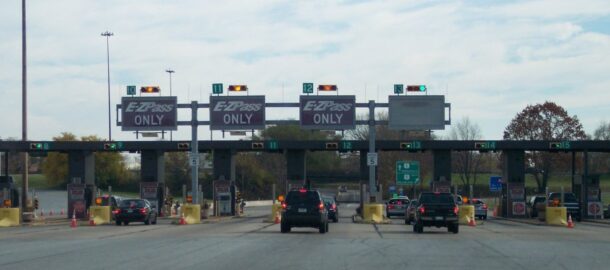 Tolls that don't require payment in cash are growing increasingly popular in the USA, according to Uproad. However, the car rental corporation overcharges customers for tolls. Taking huge profits from customers is what they're after. When driving a rented car, be aware of the toll tolls and plan accordingly. There'll be no need to deal with overage fees if you do this.