A wedding is a celebration of a decision that would last a lifetime. This significant event of your life has to leave a mark in the diary of life in gold. This is why we often spend months planning a perfect wedding.
Everything is planned ahead of time- from the perfect bridal dress, the bridesmaids, and the best venue to the most skilled caterers and boisterous wedding bands, weddings are planned to the nitty-gritty. But, one crucial aspect that is often neglected is transport- be it for the bridal party, the bride and groom, or just about anyone that's coming to the wedding. Slight mishaps with driving, unmaintained vehicles, unprofessional drivers, and delayed arrivals can easily ruin the perfect vibe of the day.
Here's why you need to book a professional chauffeur service- more than a taxi service but just perfect to be associated with your special day. If you need to know more about a chauffeur service and if you are still unsure about enlisting a chauffeur service for your special day, read along to find out why you should hire a chauffeur service. Think about why you need to plan this aspect of your wedding very carefully.
What is a Chauffeur Service?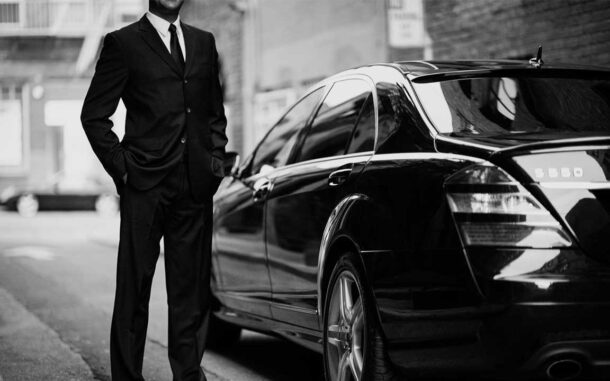 Quite different from taxi services, chauffeurs are considered experts at their job. The term "chauffeur" was initially used to describe the old-age car and carriage drivers who were skilled at a mechanical level at operating their vehicles. Operating vintage vehicles as a chauffeur was considered a tedious task that required a high level of expertise.
Today, the word "chauffeur" is used to refer to a professional who operates luxury cars. Therefore, a chauffeur service is often considered the go-to option to travel in style. Chauffeur services come with an exhaustive choice of cars to pick from, from a luxury fleet and to add to the glamour, chauffeurs are professionals at carrying themselves with class.
This is why chauffeur services are regarded as elite-geared services suitable for business or special events. If you are in or around Melbourne, consider enlisting iChauffeur Melbourne is your reliable transport service for your special day- the best chauffeur service hands-down in the city of Melbourne.
Why Hire a Chauffeur?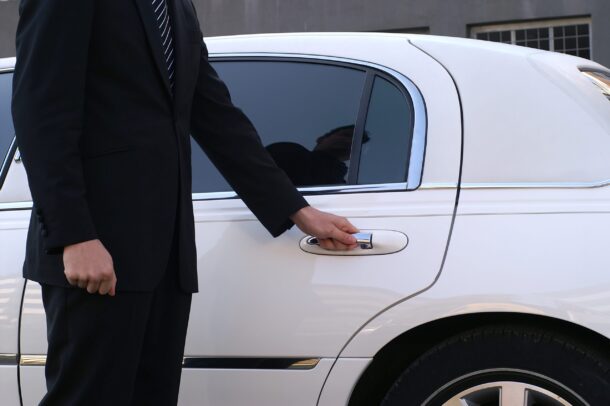 If you want elegance, style and class associated with the memory of your big day, a chauffeur service is what you need. Here are a few benefits of enlisting a chauffeur service for your wedding day as opposed to an ordinary wedding car hiring/ taxi service.
1. A Huge & Elegant Fleet to Pick From
Personalization is at its max with chauffeur services. The bride and groom can pick a car of their choice to ensure they have a say in picking a vehicle that would be etched in their memory for years to come. Some of the most popular luxury cars that iChauffeur Melbourne's wedding services offer are Rolls Royces, Mercedes-Benzes, Bentley's Flying Spurs, BMWs and even Limos.
2. Perfectly Maintained Vehicles
Wedding ceremonies are not the time to tolerate vehicle breakdowns and raggedy, ill-maintained cars. Chauffeur services ensure that when their luxury vehicle shows up at your event, that they glisten with the freshest paint job and perfectly detailed interior and exterior.
3. Chauffeur Drivers are Experts in the Field:
As much as the build and maintenance of the vehicle is important, the person behind the wheel operating the classic also plays a huge role in reflecting the class that you are aiming for. Chauffeur drivers, more appropriately known as 'chauffeurs' are well-mannered and well-dressed especially trained to carry themselves with a classy and professional demeanor.
4. Safety, Comfort, and Punctuality:
The thus-trained chauffeurs understand that no matter how elegant the car looks, it's equally important that you can rely on them for a safe ride. With the well-maintained car, you can also rest assured that the ride of your life, is comfortable and perfect.
5. A Perfect Memory: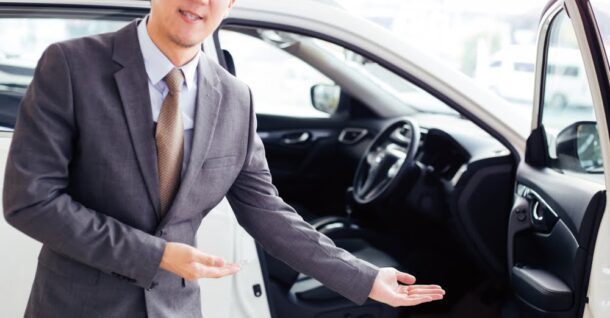 With all these benefits and more, getting a chauffeur service at your wedding would make the perfect experience travelling to and from the venue. Nothing beats the satisfaction of realizing what you have changed with a little bit of effort and thought put into it.
If all else is planned for your big day, transport might be the icing on the cake. Make sure your wedding transports are well planned and organized, so you can assure a perfectly elegant day. Consider booking a wedding car service from a reliable chauffeur.