Are Japanese used vehicles famous for their quality and performance? The answer is NO. Many of you are aware of the durability of Japanese used cars, but the trader matters, as well. Finding a trustworthy exporter should be your first priority, or your money can go in all vain. Japanese manufacturers are famous for their automation brands like Honda, Toyota, Mitsubishi, etc. Japanese used cars can offer several benefits to those looking for a used vehicle with good mileage, a reliable brand, and a smooth used car buying process.
Moreover, the Japanese government has implied strict traffic and inspection rules, so most Japanese used cars are well-maintained. Furthermore, Japan became the 2nd largest vehicle exporter globally by earning $103B in 2019. Not only this, but Japan also made approximately $41M in September 2023 by exporting cars. The United States imported ¥196B worth of cars from Japan in September 2023.
If you are lacking in finding the best traders in Japan, this blog is for you. Let's find out the 5 best Japanese used cars in the next phase of our article!
STC Japan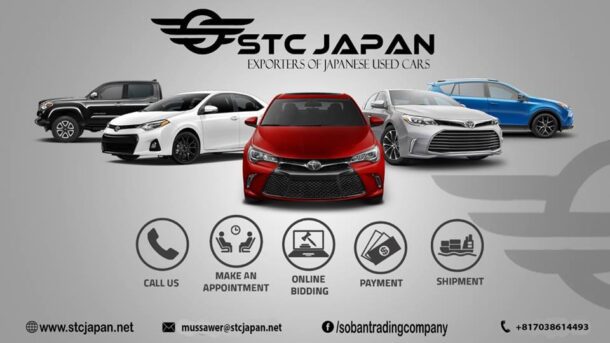 The STC stands for Soban Trading Co, LTD,set up 25-years ago in 1997 in Asaka, Japan. The STCJapan is well standard and has a good reputation in Japan. The company has 20 people working under them and currently running in more than five countries. Moreover, the exporter's first thing you should check is if it relates to any auction. STC Japan has the membership of all the Japanese car auctions.
Furthermore, STC Japan has been exporting vehicles for more than two decades and has built solid trust among its customers. They have satisfied customers from countries of Africa and Europe. They also have a well-organized customer care service to help their consumers clear their doubts. In addition, they have a vast amount of vehicles stock (used and new included), so the customers can get whatever they are demanding at a much affordable price.
Moreover, STC Japan has a separate technical department to check the quality and maintenance of the vehicle, which is another reason why they are customers' most prioritized traders. They export used and new vehicles and heavy machinery, trucks, bikes, and auto parts.
Be forward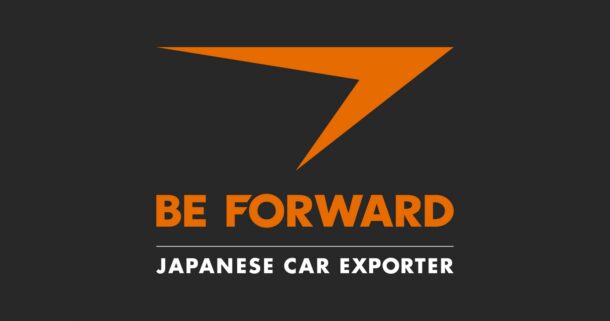 The company was launched in 2004 in Tokyo by Hironori Yamakawa. These traders have only spent less than a decade but built better trustworthiness among their clients. This was the first company to introduce "online" shopping for used cars for foreigners, so people from all around the globe could buy vehicles from them.
Moreover, they have annual revenue of ¥56B or $531M. In 2015, the Be forward website had 56 million page views making it the 15th company after Google and Yahoo. Be forward is in the top 10 list of most successful e-commerce sites in Japan.
They have clients from over 200 countries and serve over 2.5 million customers from around the globe. They have four more branches in different cities in Japan. They export heavy vehicles, Japanese used cars and new, spare parts, electronics, and bikes. They have excellent customer service and an easy buying process for their customers, so most people choose this company.
Al-Ain Japan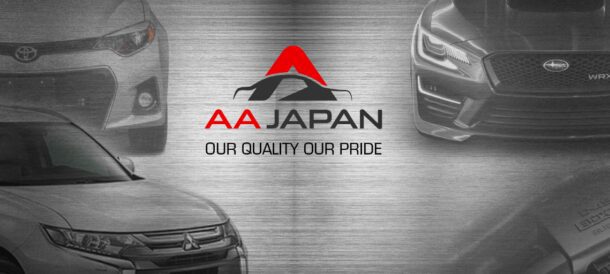 Al-Ain Japan is another top Japanese trader. They have been in this business for more than 26 years and have shipped Japanese vehicles to almost every country globally. Not only Japanese but European cars as well. They have established markets in Africa, Europe, the Caribbean, Oceania, Asia, the Middle East, North and South America.
They have 24/7 customer care service to clear the queries of their customers. You don't have to worry about translation while contacting them. They have staff that helps their customers in six different languages: English, Tamil, Singhalese, Spanish, Japanese, and Russian.
Moreover, you will have the best and affordable rates of Japanese used vehicles if you buy from Al-Ain Japan. They have a substantial connection with Japanese auctions. They are also members of JUMVEA, Yokohama Chamber of Commerce and Industry, and the Export Bureau. In addition, their employees also supply shipment support to their customers wherever the car has to be shipped.
SBT. CO

SBT. CO was set up in 1992 by Inami Taro (THE CEO and President of SBT) in Yokohama, Japan. They are the leading exporters of Japan currently. The company carefully inspects the Japanese used vehicle before continuing it further. This is done not only in Japan but also in South Korea, The United States, the UK, and Germany. They have the vision to provide the best to their customers.
They are shipping Japanese new and used cars in Africa, Europe, Oceania, South America, the Middle East, and the Caribbean. They have over 30 offices in different 30 countries, so they can communicate with their consumers globally. The offices were increased to 33 in September 2023. They have over 251 domestic employees working for them and 1,304 employees internationally. Day by day, their staff are working to improve the company's performance and build a reputation around the world.
Like Al-Ain and other exporters mentioned above, they also have 24/7 customer care service for their customers with diligent workers.
Royal Trading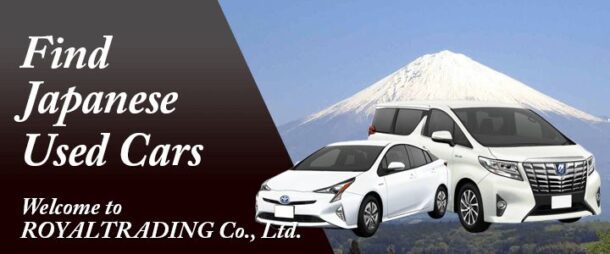 Royal Trading Co is an insured and licensed company that exports Japanese cars in many countries. They have been ideal car exporters for many years, and now our customers have great faith in us. Royal Trading Co was established in the year 1987 in Nagano, Japan. They have over 50 employers working in their headquarters.
We have an extensive range of Japanese used cars for you in your favorite model, color and range. Royal Trading Co Has a team of exceptional engineers who have met high standards of exporting vehicles safely and in the best condition.
Customers fear trusting car exporters, but they can proudly say that you can trust them blindly because they have been the most prominent Japanese Used Cars exporter and have satisfied all the customers that trusted them.