Jeeps have long been a popular choice for adventure-seekers and off-road enthusiasts. So, when you finally find the perfect used Jeep for sale in St. Louis, it's only natural to want to make it your own. Personalizing your Jeep can be as simple or as extravagant as you'd like, but the key is to make it feel like an extension of your personality. You can find help in this article to turn your used Jeep into a custom ride you'll be proud to show off. Here are six ways to add a personal touch to your used Jeep.
Upgrade the Wheels and Tires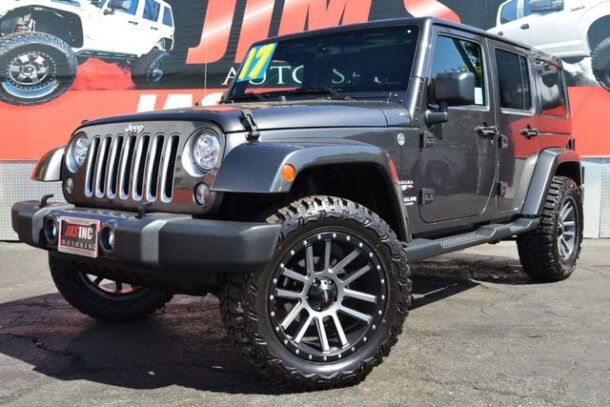 Changing the wheels and tires on your Jeep is one of the most straightforward yet impactful modifications you can make. Whether you choose sleek, black rims that give your Jeep a stealthy appearance or aggressive, off-road tires that scream adventure, this update can entirely alter your vehicle's look. Better yet, upgraded wheels and tires can enhance your Jeep's performance and handling, particularly if you plan on conquering some challenging terrain. To take it further, consider adding a tire carrier or a matching spare tire cover that complements your custom wheels.
Install a Lift Kit
A lift kit is an essential customization if you're an off-road enthusiast. Installing a lift kit grants you ground clearance and significantly enhances your Jeep's overall aesthetics. With numerous lift kit types available, such as body and suspension lifts, it's essential to consult a professional to determine the best option that aligns with your needs and budget. Adding a lift kit can also improve your Jeep's off-road capabilities, providing increased suspension travel and better approach, departure, and break-over angles.
Add Personalized Decals
Adding personalized decals to your Jeep is an enjoyable and cost-effective way to express individuality. Whether you're flaunting your favorite sports team, showcasing an inspiring quote, or displaying a distinctive design that highlights your interests, decals offer endless opportunities for self-expression. Choose a design that resonates with you, and don't hesitate to let your imagination run wild. If you need more clarification on a permanent decal, consider opting for a removable vinyl wrap that allows you to change your Jeep's look whenever desired.
Customize the Interior
The interior of your Jeep deserves just as much attention as the exterior. Custom seat covers, a new steering wheel, or an upgraded stereo system are just a few ways you can add a personal touch to your Jeep's cabin. You can also invest in branded floor mats, dashboard accessories, and even ambient LED lighting to create a unique driving environment. For added convenience, consider installing a custom center console or additional storage solutions to organize your belongings during your off-road adventures.
Protect Your Jeep with Aftermarket Bumpers
Aftermarket bumpers protect your Jeep from potential damage and add a rugged, stylish touch to its appearance. Choose from heavy-duty steel bumpers, stinger bumpers, or even bumpers with built-in winches for those off-road adventures. This functional upgrade will ensure your Jeep is ready for whatever the road throws.
Opt for Performance Upgrades
Lastly, consider performance upgrades to enhance your Jeep's capabilities. These modifications can make your Jeep even more powerful and enjoyable to drive, from installing a cold air intake or a performance exhaust system to adding a new suspension system or brakes.
Conclusion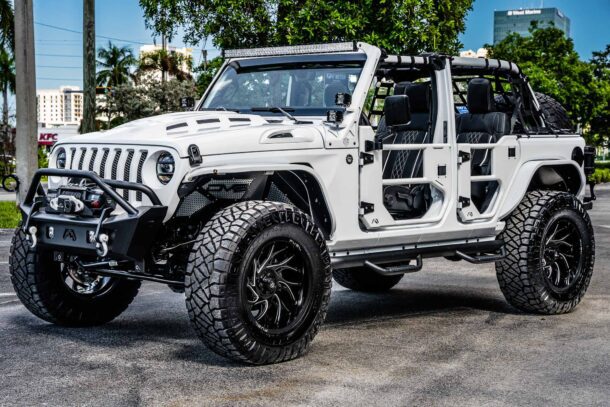 Customizing your used Jeep for sale in St. Louis is an exciting process that allows you to put your stamp on your vehicle. With these six suggestions, you can transform your Jeep into a unique ride that reflects your personality and style. So, go ahead and make your used Jeep truly yours – and don't be surprised if you turn a few heads in the process!