Are you ready to take your drifting skills to the next level? Whether you're a beginner or an expert, simulators can help you hone your craft. With so many options out there, it can be difficult to choose the best simulator for drifting.
This article, will discuss what makes a great simulator and list some of our top picks that are sure to improve your drifting game.
From realistic visuals and physics engines to comprehensive tutorials and customizations – these simulators offer everything you need for an authentic experience without ever having to leave home.
So if you're looking for the ultimate way to drift, let's get started!
1. Drift Hunters MAX
Drift Hunters MAX is the latest installment in the Drift Hunter franchise. It offers a realistic and immersive simulation experience for drifting enthusiasts, with advanced features like precision steering, tire deformation, and a real-time physics engine.
You can customize your car with genuine parts from leading brands such as Tomei, Greddy, and Tein to get the most out of your drift runs.
The game also includes online leaderboards so you can compete against other players around the world. With its wide range of customization options and intense competition driving mode, Drift Hunters MAX provides one of the best drifting games available on any platform today.
2. Project Cars 2
Project Cars 2 is a racing simulator that allows players to drift around corners and courses.
With realistic graphics, the game puts you firmly in the driver's seat with its detailed driving mechanics, providing an immersive experience for those looking to practice their drifting skills. It offers different cars and tracks, so users can customize their experience based on what they want to learn.
Project Cars 2 also has an online component with leaderboards and tournaments that allow players to test their skills against each other in real-time.
All of these features make it one of the best simulators out there for drifting enthusiasts who are looking for a way to hone their skills without having to get behind the wheel in real life.
3. Assetto Corsa
Assetto Corsa is one of the top simulators for drifting and it offers a realistic driving experience. It features detailed car models, realistic physics, meticulously designed tracks, and more.
The game also has an advanced tire model which allows you to tweak the setup of your car to get a maximum grip in corners or on straightaways. You can customize your vehicle with various upgrades such as suspension modifications and engine tuning parts.
With Assetto Corsa's comprehensive customization options, you can create cars that suit your style and make them drift like never before!
The game also includes a variety of custom challenges where you can test yourself against other players online or offline. If you are looking for an intense simulator experience, then look no further than Assetto Corsa.
4. Need For Speed Heat
When it comes to simulating drifting, Need For Speed Heat is one of the best gaming experiences available. Players can customize their cars with a range of performance and aesthetic upgrades, allowing them to perfect their drift skills.
The game offers an array of tracks and environments that allow players to explore different styles of driving and practice a variety of maneuvers. From tight corners to wide-open straights, the game provides plenty of opportunities for players to push the limits on every turn.
With realistic physics and detailed graphics, Need For Speed Heat immerses gamers in an exciting world full of speed and style.
Whether you're competing against other racers or taking part in street races across the city streets, this simulator has something for everyone who loves drifting.
5. iRacing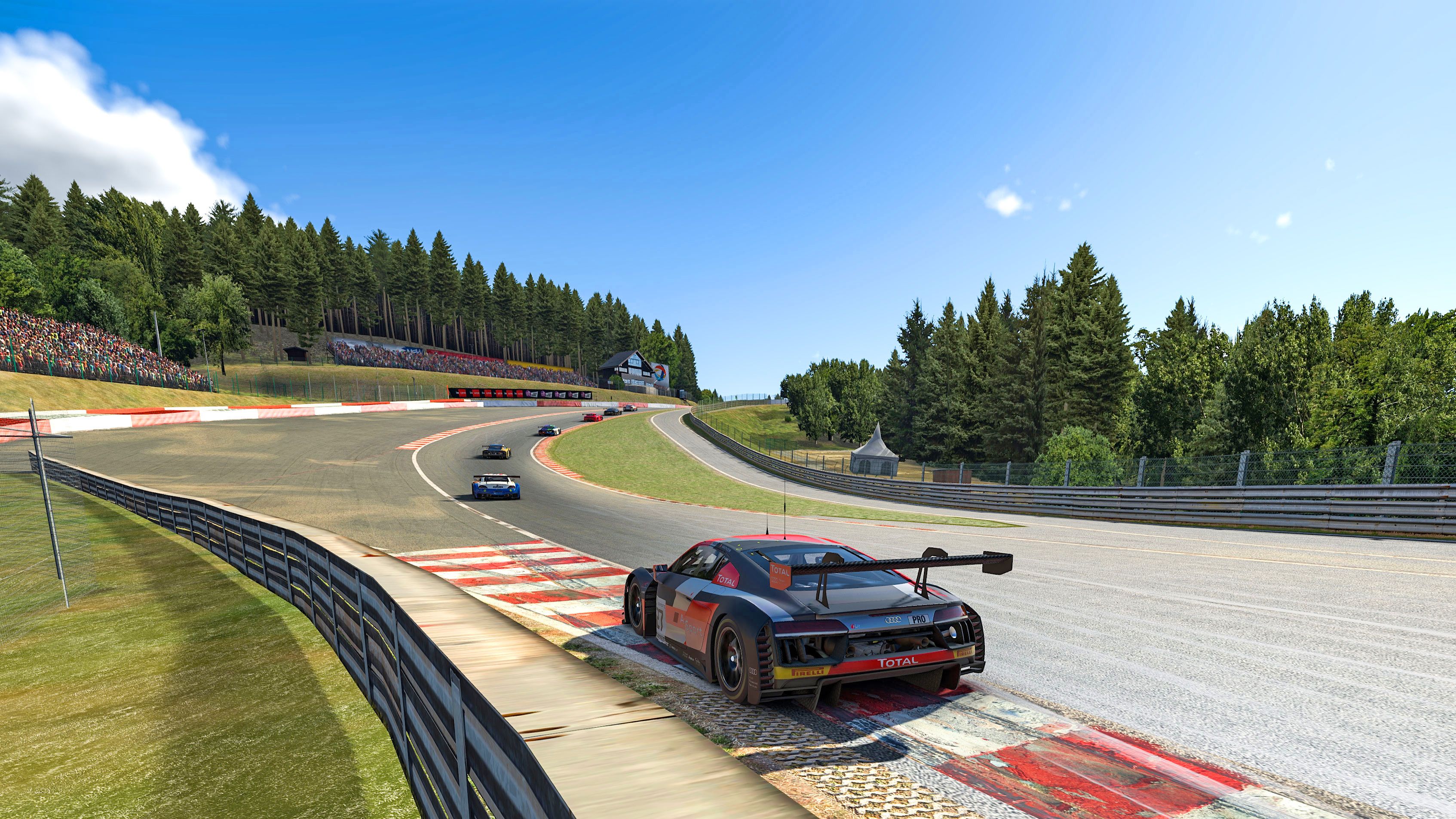 iRacing is an online racing simulator that has become increasingly popular among drifting fans. It offers a realistic simulation of motorsport and enables users to customize their cars, tracks, and driving styles for the ultimate drifting experience.
The graphics are top-notch, with detailed car models and highly accurate physics to replicate real-world conditions as closely as possible.
iRacing also provides players with a range of options for challenging each other in multiplayer races or time trials, making it easy to compare your skills against others on any given track.
With its intuitive user interface, customization tools, and a great selection of vehicles, iRacing is one of the best simulators around for anyone looking to simulate the thrill of drifting without ever leaving home.