A rubber grommet is a kind of an accessory that is used for wiring equipment. Rubber grommets have a ring-like form with a hole in the center where you can thread a wire through it. The purpose of these rubber rings is to protect your wiring from being cut by any other sharp materials around the wires, while at the same time offering waterproof and dustproof ratings. Rubber grommets are used in several fields such as electrical appliances, machinery, sports equipment, lighting, electronics, and furniture.
There are various types of rubber materials that are used for the production of these rubber rings. The most commonly used materials for rubber grommets are Neoprene, silicone, fluoro and natural rubber. Customers usually have the option to pick the material type and to completely customize their grommets to fit the needs of their products.
They can be found in a couple of different shapes such as round, square, blind hole, special shape, and oval grommets.
Types of rubber used for grommets and their physical properties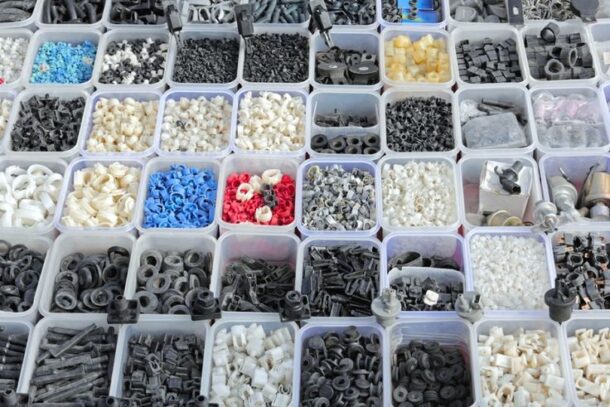 · Natural
This rubber can handle temperatures anywhere between -70 to +80 ℃ while managing excellent tensile strength, rebound resilience, tear strength and pretty good abrasion resistance. The high tear strength and tensile strength make for very good rubber grommets that are hard to crack no matter the weather condition. They also have great insulation properties.
· Buna-N or NBR
The NBR rubber may not survive under such low temperatures as the natural one, but it can last perfectly fine on temperatures over 120 degrees Celsius. Grommets that use this type of rubber are the best for oil resistance. So if you plan to use them that will constantly be in contact with oil, make sure you go with NBR. Buna-N also has pretty low volume resistance, is a semiconductor and also has antistatic properties.
If you are looking for a place to order grommets, check out rubber-grommet.com
· Neoprene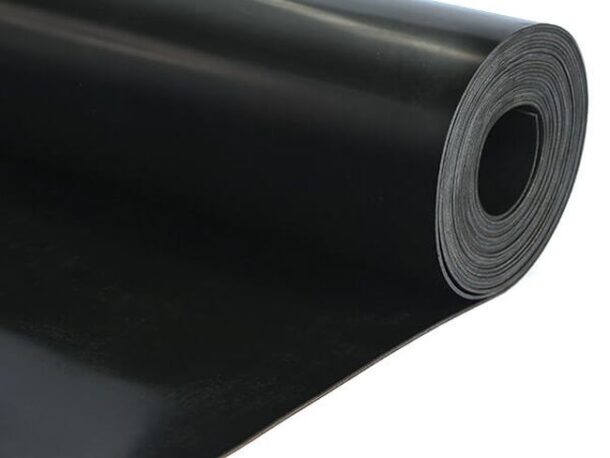 The neoprene rubber has similar heat resistance as the NBR rubber, but they do have great weather and ozone aging resistance. This is why the products made from this material are best suitable for outdoor work that is under constant sunlight or rain. They also have very high flame retardant properties, which is why we also recommend them to be used in high flame retardancy products.
· FKM
This rubber may have the best heat resistance as it can endure temperatures from -25 to 300 degrees Celsius, which is more than double than the other previously listed ones. Grommets made from this material are mostly used in acid or strong alkali environments.
· Silicone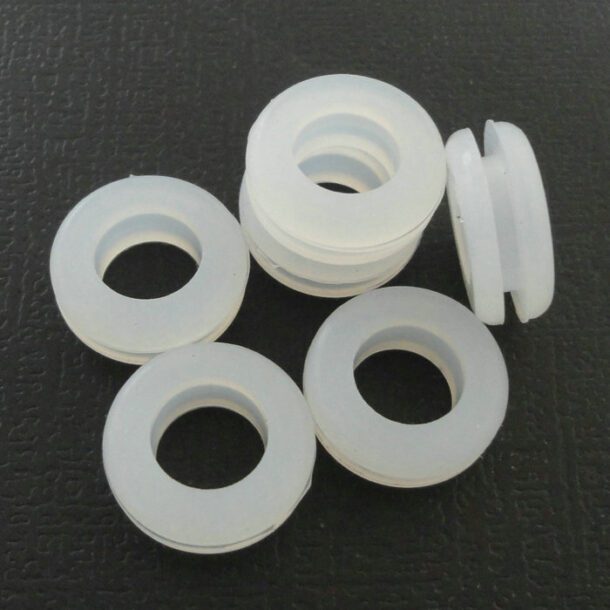 The silicone also has great heat resistance at around 280 degrees Celsius. Silicone is mostly used for bright colored grommets. These types of grommets are also the most environmentally friendly and safe for people. You can touch it or even eat (although we do not recommend you do that) since it does not adhere to human tissue. They are usually used in medical products.