It seems that Audi loves to jump over several steps instantaneously. Its offer of hybrid models fallen behind that of BMW and suddenly new A8 arrives available only as a hybrid. Ok fine, that is mildest possible hybrid setup there or just hybrid assist, but still… In the same manner, it trailed behind Mercedes in autonomous driving and again new A8 brings the world's first, Level 3 autonomy. That's the one which you thought Tesla has, but it doesn't, and the only car in which you could actually remove your hands from the wheel is mentioned, Audi. We also have a reasonable sense to suspect that "four ring's" current lack of electric cars is soon going to be forgotten, as we are swamped with concepts trying to convince us so. But let's get back to that driving autonomy and see what other steps brand plans to jump over in future. 2017 Audi Aicon Concept might help us in determining that.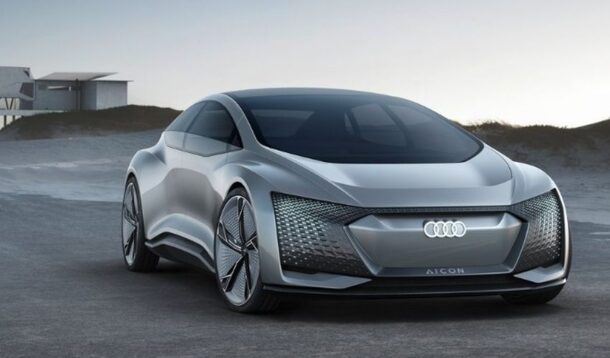 DRIVING IS A PESKY THING TO DO
That is what Aicon concept, just debuted at Frankfurt Motor Show, tries to persuade us. Leave aside new A8's Traffic Jam Pilot which only works on highways with speeds no greater than 37 mph and which doesn't change lanes on its own. Aicon doesn't even come with the steering wheel or pedals or shifter. It does everything alone leaving you liberated as much as in airplane seat. First class airplane seating that is, considering cabin's luxury appointments, rotational lounge chairs and plenty of screens in charge of entertainment. And you get your own Personal Intelligent Assistant boosting higher IQ than Siri, Alexa or Cortana.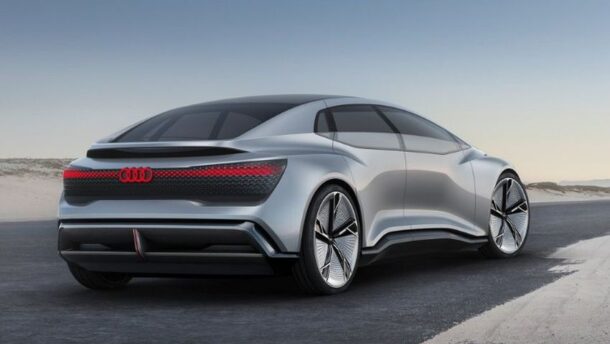 FUTURE IS BIG
If we look at Aicon, future is not big, as rather huge. The concept is 214 inches long and 82 inches wide, with enormous 26-inch wheels. Yet, interior accommodates only four, but in an unprecedented amount of space, giving that wheelbase tops new elongated version of A8 by 9.4 inches. And according to Audi, future actually looks pleasing. Usually, this type of far-fetched concepts, tend to arrive with very questionable aesthetics, but not this time. Sure it still looks on the weirder side, with the field of LED spots taking different forms instead of lights, but the overall shape is fluid if a bit muscular, and generally alluring.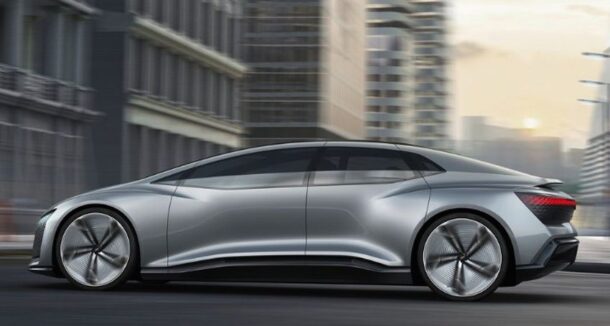 STUFF THAT NOBODY WILL CARE ABOUT
If the car drives you, being an acknowledgment of what is under the hood, simply loses any meaning. Recently it seems that everybody sees future in nothing but EVs, so Aicon follows the suit. It has four electric motors with a combined power of 349 hp and 406 lb-ft of torque, while the range of 500 miles is available due to the solid-state batteries which are yet to arrive in actual production form by any car maker. Furthermore, it could charge 80% of the battery in just 30 minutes thanks to the 800-watt charger. Quattro AWD is also present, along with all-wheel steering but they don't serve to any driving pleasure as there is no any of it. Which then leaves suspension to be tuned for ultimate comfort. So, 2017 Audi Aicon Concept allows a glimpse into the bright future, but bright only if you haven't found that "hidden" joy in operating your car on your own. For those that did, they will be hardly moved by this expressive Audi's exercise.