If you are looking for a medium sized family car then you most certainly overlooked a new entrant in this category. The 2015 Jaguar XE is going to be this year's new contender for the best medium sized saloon. It will compete with cars such as the 3 Series from BMW or the Audi A4.
The main advantage of this new Jaguar is the way it looks. Unlike the dull design of the German cars, it actually looks good and unique. It blends nicely in the general design scheme of other Jaguar cars and manages to offer pretty much the same experience of the more expensive models at a lower price.
2015 Jaguar XE price
This is also one of the first Jaguars to feature a diesel engine and an inline 4 engine. Price for the base model will hover around the 33.000$ mark while the more expensive models will go up to around 60.000$. For the money you will get a car that has a great level a performance, looks good and uses quite a bit less fuel than the competition.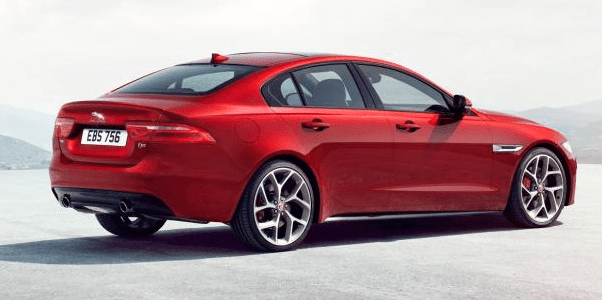 2015 Jaguar XE engine
Engine wise, there will be two 2 liter engines, both a diesel and a petrol engine. These two belong to a brand new generation of engines and are made specially for incredible fuel consumption. The 2 liter diesel is able to offer up to 160 horsepower and around 220 lb-ft of torque with a fuel consumption of 60 MPG on average! Unfortunately, Jaguar hasn't said anything about the petrol engine but we expect it to use around 40 MPG on average and to be able to offer up to 200 horsepower.
Fuel consumption
If fuel consumption is not your thing and you are looking to squeeze even more power from your car, then there are 2 other options. A 3 liter supercharged V6 that is derived from the F Coupe. This is able to offer up to 335 horsepower and 320 lb-ft of torque, making for a direct competitor to the Audi S4. The other available engine is a 3 liter V6 diesel with around 250 horsepower and 300 lb-ft of torque.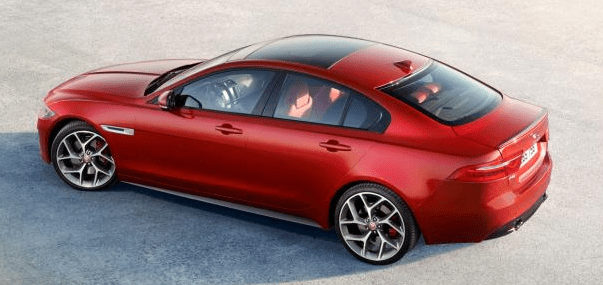 Jaguar also announced that they are working at a model that is set to compete with the M3 and the Audi RS4. This is going to feature a 5 liter supercharged V8 for a power closer to 460 horsepower and around 450 lb-ft of torque.
The drivetrain also includes either the base 6 speed manual or an eight speed automatic that is also found on the more expensive models. The latter is one of the smoothest transmissions on the market.
2015 Jaguar XE interior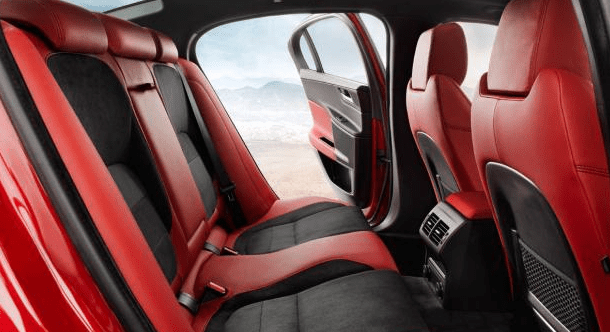 On the interior you will have all the basic commodities such as climate control, an audio system and cloth upholstery. Options will include satellite navigation, panoramic roof, a surround sound system, an infotainment system as well as leather upholstery with electric front seats that are both ventilated and heated. Most of these will be available as standard equipment on the more expensive models!
Visit this page: http://www.carbuyer.co.uk/news/138785/jaguar-xe-2015-price-specs-release-date