The 2015 Audi Q7 is going to be a small facelift of an already popular car. It is going to receive a few different extras for the top end models as well as a more up to date styling which will allow it to better face its main competitors, the X5 and the Cayenne. Unlike these two, the Q7 is actually going to be quite a bit larger, meaning it will almost be able to carry more people and it will also have quite a bit more luggage space.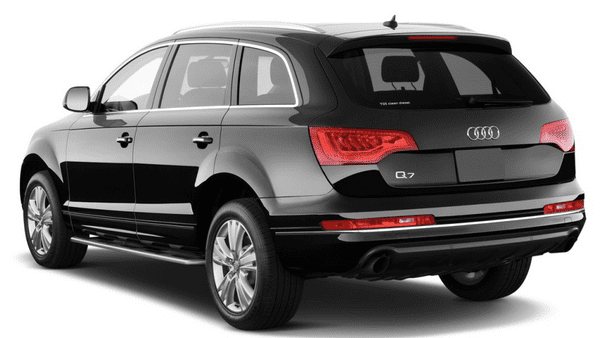 2015 Audi Q7 price
Its price didn't change a bit, so expect to pay up to 45.000 dollars for a base car, or even more if you want a few extras added in. For example, the carbon-ceramic breaks cost almost 5000 dollars and are available starting with the mid-range model. In the standard price however, you will get pretty much all you could want from it, such as dual zone automatic climate control, satellite navigation, leather wrapped steering wheel or even electric rear seats. The release date for this facelift has been set in the late 2014.
Engine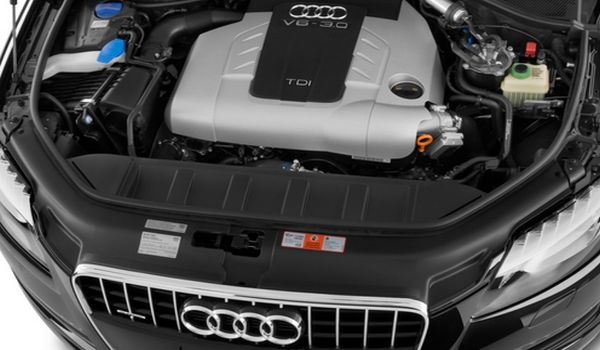 Engine wise, there will be available two major options, a diesel and a petrol engine. There are going to be more powerful versions as well as newer engines which will provide more power, but there are going to be released at a latter date. The actual car will get a 3 liter diesel which is twin turbocharged and it is good for 280 horsepower and up to 400 lb-ft of torque. This is able to return 25 MPG on average which is not that bad considering the size of it. The petrol engine is a different story. It is a 3 liter supercharged V6 with 333 horsepower and 360 lb-ft of torque and even though it offers less torque than the diesel it feels quite a bit more alive thanks to the supercharger.
https://www.youtube.com/watch?v=Ehy7KIzA88c
Both engines will come with the same automatic 7 speed DSG transmission and Audi's Quattro all wheel drive system. Thanks to this combination, the car will be able to accelerate to 60 MPH in less than 8 seconds with any engines and up to a maximum top speed of well over 130 MPH. It is also able to tow with ease 6500 pounds, so there shouldn't be a problem with towing the boat to the nearest sea.
Audi Q7 interior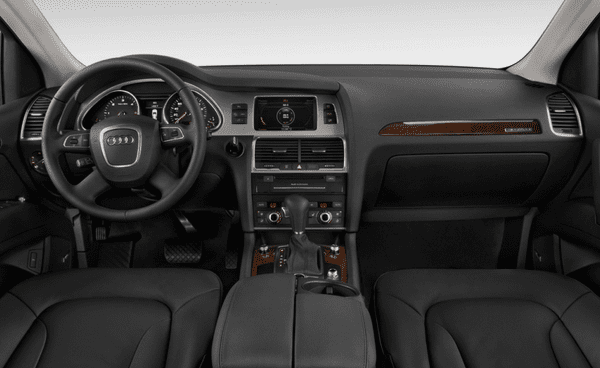 Inside the 2015 Audi Q7 you will see the same level of comfort as in the A6 with one major exception, the Q7 can actually accommodate up to seven passengers in perfect comfort. This is a major advantage and selling point over the competition which really puts it ahead. Its only drawback is the fact that the rear most seats will suffer from leg room for people over 6 feet tall.
Exterior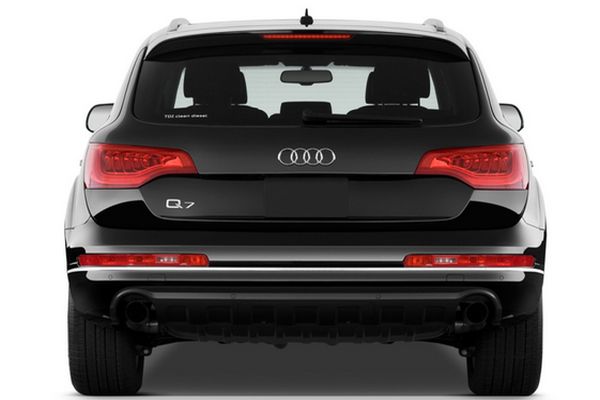 Its exterior on the other hand will remain mostly unchanged over that of the previous generation, so don't expect anything too flashy. The only noticeable difference will be the addition of a new set of wheels for the petrol version.
Colors
2015 Audi Q7 is available in 11 exterior colors:Atlantis Blue Metallic,Carrara White,Glacier White Metallic,Graphite Gray Metallic,Ice Silver Metallic,Lava Gray Pearl,Night Black,Orca Black Metallic,Scuba Blue Metallic,Teak Brown Metallic and Daytona Gray Pearl.
Visit this page for more photo and other details: http://usnews.rankingsandreviews.com/cars-trucks/Audi_Q7/2015/photos-exterior/