What to do when you're in a car accident and how to protect yourself from harm? If this is the question in your mind, you've come to the right place. This blog will share some important tips to help you go through this jarring experience successfully and take care of your legal interests in the future.
What to do after a car accident?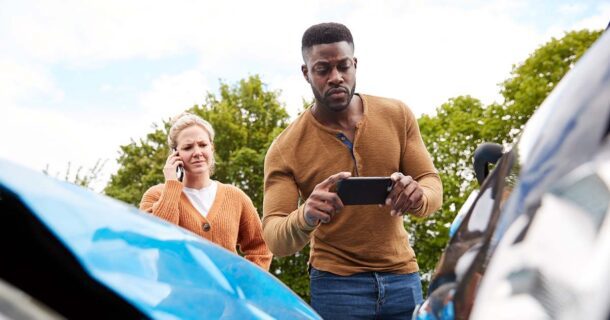 Car accidents are more common than you'd like to imagine. Data shows that nearly 36,000 fatal accidents occurred on US roads in 2020. Similarly, around 1.6 million vehicular collisions resulted in massive injuries. Getting compensation for your injuries and property damage after such an accident can be pretty difficult. That's why you should follow the tips mentioned below to look after your legal rights:
Make sure everyone's safe
Your well-being and the safety of your passengers should be your priority. Even a minor fender-bender may lead to serious, long-term injuries. Ensure everyone's okay and that nobody needs any medical attention. Next, get yourself out of traffic. Set up flares or reflective emergency triangles to alert other drivers. Visit a hospital after the accident to get yourself and anyone involved in the accident checked.
Phone a towing service
One of the immediate actions after a car accident is to call a reliable towing service. They can take care of your vehicle after a car accident, especially when you have to go to hospital immediately.
If your car has sustained serious damages, it may need to be towed to a collision repair center. If you don't have roadside assistance, ask the cops to call a tow truck for you. You should always have the contact info of a reliable, experienced towing service in your area. They'll move your vehicle safely off the road, inspect the damages, and quote a reasonable price to repair it.
Call the cops right away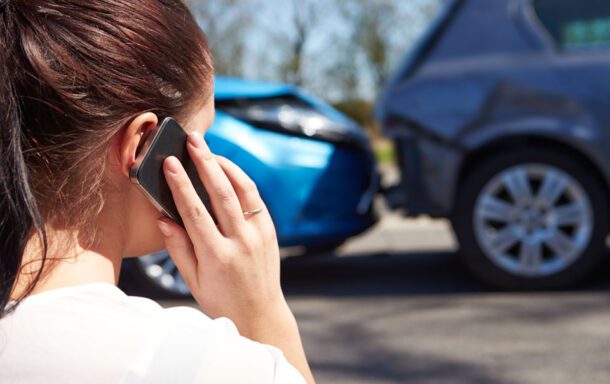 Contact law enforcement agencies even if you're caught in a minor accident. Let the cops handle your situation, especially if the state legally requires you to report a car accident.
Responding officers will fill out an accident report and document the car accident scene. In case the cops don't arrive, go to the nearest police station to file a report yourself. Your compensation claim will require getting a copy of that police report.
Take note of important information
Exchange information with the other person (if that person is cooperative). Here is the most important information you have to gather:
Full name
Contact Number
Accident location
Driver's license copy
License plate number
Insurance policy number
Vehicle type, color, and model
Here are some considerations for car accident victims as well:
Avoid fighting: Road rage episodes lead to 1,800 injuries annually. Avoid quarreling with the other person and keep your cool even if you get provoked to fight.
Refrain from blaming: Don't start blaming the other person for the accident. This only makes cooperation with the other person impossible.
Stay away from social media: Avoid posting anything on social media. The other party's legal representatives may use your social media posts against you.
Documenting the crash scene will contribute significantly to your insurance claim later.
Document the crash site
If the car accident was caused by the other person and you'd like to take legal action, it's important to gather enough evidence to support your claim. Don't forget that reckless drivers aren't always forthcoming with the honest details of a roadside accident and may try to shift the blame on the innocent driver. If the at-fault driver tries to lie about it and deny any liability, you can still make them pay by documenting the accident properly. Here's what you should do:
Take pictures: Use your smartphone to take pictures of the crash site, your car, and the other person's car. Capture videos of the whole scene.
Talk to the police: Get the names and badge numbers of all responding officers. Obtain a copy of the accident report so you can file a car insurance claim.
Contact witnesses: Take down the names and contact info of cooperative witnesses. They will corroborate your version of what transpired at the crash site.
Call your insurance provider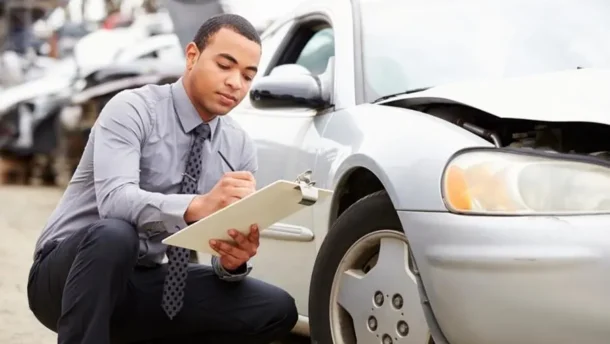 Always inform your insurance company about a car accident, even if it's a minor fender-bender. Allow them to handle the claim so you can recover the damages sustained in the accident. However, consider that insurance companies generally aim to pay accident victims as little as possible. That's because insurance claims adjusters are just trying to protect their companies from liabilities. So, they may even try to hold you responsible for the accident. So, always hire a car accident lawyer to:
Talk to the insurance people on your behalf
Negotiate a fair deal with them for your sake
Recognize the signs of a low-ball deal being offered
Gather the necessary evidence to support your claims
And even represent you in court if the claim goes to trial
You can get $20,000 to $25,000 on average as your car accident settlement amount.
Track all your expenses
Wait patiently as your lawsuit continues to progress under an expert lawyer's supervision and reaches a decision. Meanwhile, do everything you can to make your case stronger. You must track all your injury-related expenses and keep a journal of everything you're spending on rehabilitation. Here's a brief breakdown of your possible expenses:
Lost wages
Medical bills
Physical therapy
Assistive devices
Prescriptions drugs
Rehabilitation facilities
Mental health services
Costs of transportation
Modifications to your home
Long-term at-home caregiving
Inform your local DMV
Some states require car accident victims to inform the local DMV about it. Reporting accidents may be optional in your state, so check with your local DMV for guidelines. Use an SR-1 report to file your report. In some states like California, sending an SR-1 report to the local DMV in about ten days is mandatory in case someone's injured. Let your legal representative file this report.
Conclusion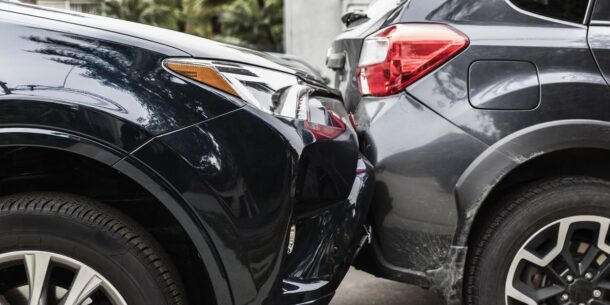 Now, you know which steps to take to secure your well-being, property, and legal affairs after being caught in a car accident. Stay calm, prioritize everyone's safety, take the other party's information, talk to available witnesses, and take ample pictures of the crash site. This simple checklist will suffice for now. Call a towing service to take your car away for necessary repairs. Similarly, talk to your lawyer to negotiate fair compensation so you can protect your interests and move forward after a car accident.