The previous generation of the Raptor has been one of the most impressive trucks on the US market because it managed to offer sports cars performance on all types of terrain without any major drawbacks. However, because it used a lot of fuel, it has been discontinued from the market, so many people demanded a new model. Well, Ford complied to the request so they released a few months ago the all new 2017 Ford F-150 Raptor, a truck based on the latest generation of the F-150 chassis, with an aluminum body, an all new engine as well as a lot of upgrades under the skin.
2017 Ford F 150 Raptor Release Date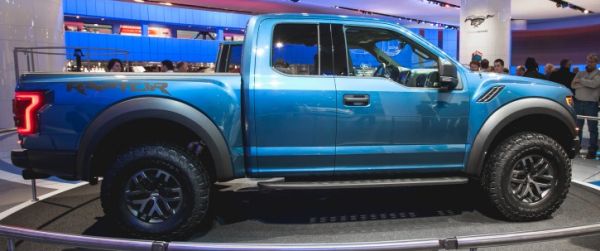 Even though it has already been released, the truck will not go on sale until the fall of 2016, so it still is nearly a full year away which means the actual production truck might change slightly.
2017 Ford F-150 Raptor Price
Until then though, it seems that Ford will sell their Raptor for around $48,000 which is quite good, especially when you think that it will boast the same engine as the $400,000 Ford GT. On top of that, its aluminum body allowed it to be nearly 500 pounds lighter than before which should show in its fuel consumption and the way it drives.
2017 Ford F-150 Raptor Specs
Just as we mentioned, under the hood of the new 2017 Ford F-150 Raptor there is a new generation of Ford's EcoBoost engines. This is a new 3.5 liter twin-turbocharged V6 with direct injection and variable valve timing which is said to be capable of over 500 horsepower and 500 lb-ft of torque, a really nice improvement over the old V8. On top of that, this engine should be at least 10% more fuel efficient which is quite impressive considering it offers more power. The Raptor will be Ford's first new car to come on the market with its 10 speed automatic gearbox which has been in development for quite some time.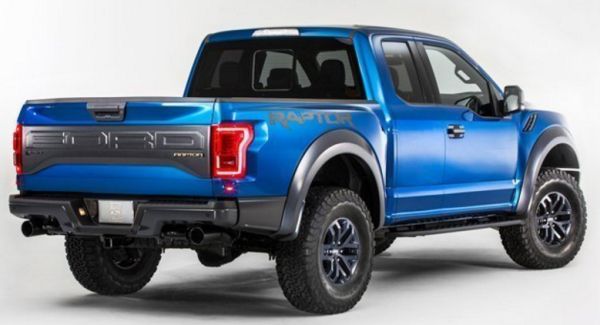 Just as we said, under the aluminum skin there are a lot of upgrades. Just like before, the 2017 Ford F-150 Raptor comes with Fox Racing shocks but this time these have been further upgrade to support a lot more force than before. On top of that, there are new 17 inch aluminum rims coupled with high performance 35 inch tires as standard. The new shock absorbers will allow for up to 12 inches of travel both in the front and back which is a nice upgrade over the older model.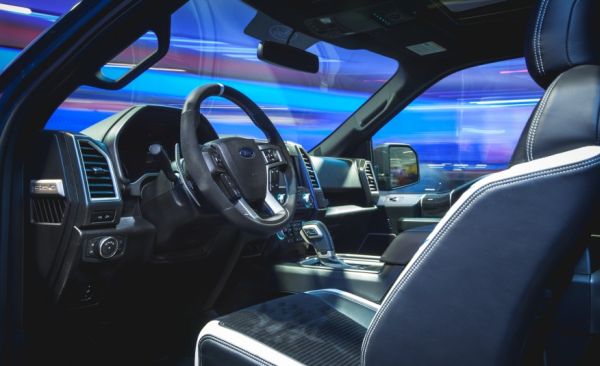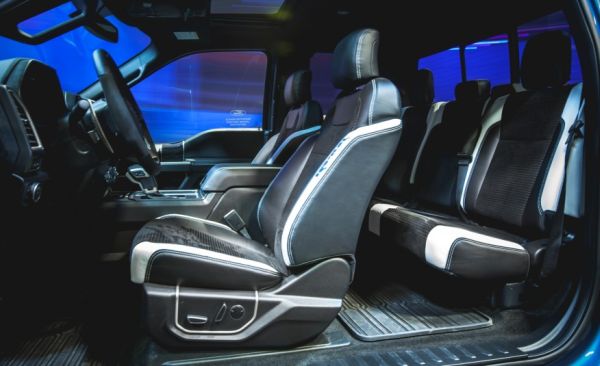 The design as well as the interior of the new 2017 Ford F-150 Raptor are based on those of the usual F-150 model. However, the interior received new seats and a new upholstery while the exterior has been beefed up with new fender flares, new paint schemes as well as new front grille and headlights.
Did you see new Ford Expedition 2018?